When your feed appears pleasant, more people get attracted to your photos, follow you and come back for more. Here are a few easy tips you can follow to make your Instagram feed visually pleasing:
Tip: 1. THINK LIKE AN EDITOR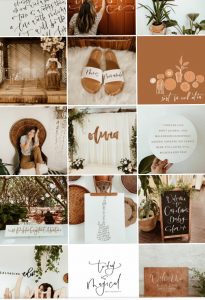 The very first thing you'll need to do is to start considering your Instagram feed as a whole entity and not as individual posts.
This is a small mental change you'll need to make in order to make your Instagram posting process a feed plan and create a cohesive look.
But there's a piece of happy news, there are many editing tools available online for free, to help your pictures look perfect.
Tip: 2. GO FOR YOUR PASSION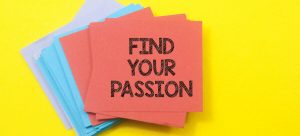 It doesn't really make a difference if you are a blogger, traveler, or a business owner. The recommendation is simple.
Think of what passionate you the most and what you want your Instagram to be known for.
Tip: 3. CHOOSE A GRID LAYOUT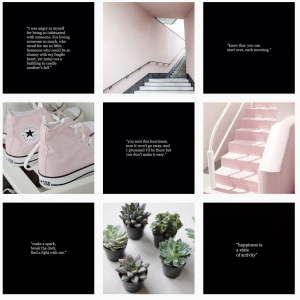 If you ask, what is a grid layout?
A grid layout is how your posts are arranged in your Instagram Feed.
You will find many apps available online to help you organize pictures even better. Above is an example of how Instagram Feed can look like.
Tip: 4. CHOOSE A THEME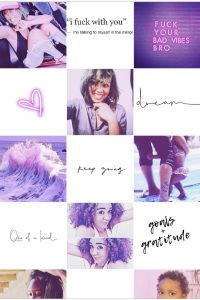 Another most prominent and attractive thing is the theme that you use for your Instagram Feed.
You can choose any theme as per your Wish. You can build an amazing Instagram Feed just using a right theme.
Tip: 5. REPEAT THE SAME FILTER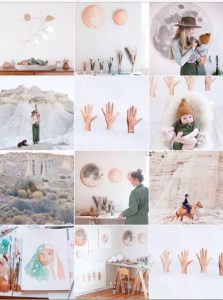 A filter is the most important thing in creating a theme. Using the same filter on every picture you post is the simplest way to start a theme.
Just try and see, how consistent a feed looks like when you use the same filter on all the photos all the time.
Tip: 6. POST HIGH-QUALITY PHOTOS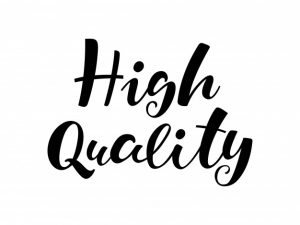 It may sound silly to include this tip but it will make a huge difference to the number of likes you receive on a post.
A high-quality picture looks sharp and inviting. It makes one want to DOUBLE TAP and look at the rest of your Instagram feed.
Whenever you share a photo, make sure that it is good in quality. Try using your back camera most of the time for higher quality pictures and avoid using the front camera as it gives you a comparatively low-quality picture.
Tip: 7. CHOOSE A CONSISTENT COLOR SCHEME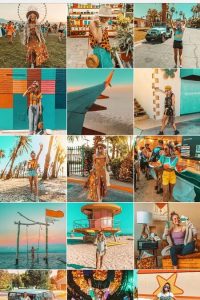 The first and foremost thong to decide for your Instagram account, before you start worrying about hashtags and more advanced engagement is a basic color scheme or color palette.
This helps make your scattered images and videos look like a collection, rather than a cluttered pile of disconnected moments.
Tip: 8. EDIT YOUR IMAGES BEFORE POSTING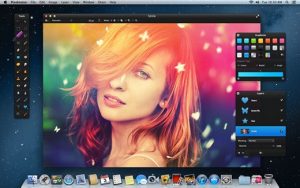 With rapidly growing technology, taking professional looking pictures with your smartphone is not at all a task these days but that doesn't mean you can cut out the most important step, the editing process.
Make sure to edit your pictures before you upload them. Make the brightness and saturation level proper according to your picture and sharpen your picture a little and what not. There's always so much to editing and creating a perfect picture to post.