"With age, comes wisdom. With travel, comes understanding." – Sandra Lake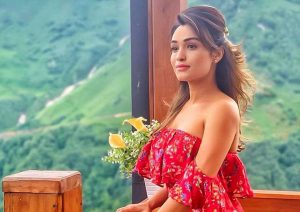 Travelling is an addiction. It will get onto your mind, win your heart and then sooth your soul like nothing else will. It's something you'll want to do again and again. Exploring every nook and corner of the world is the best feeling. Wherever you'll go you'll go with your heart and come back with millions of memories to cherish for the rest of your life. Only a true adventurer will know it's better to see something once rather than hear about it a thousand times. Leave everything aside and dare to live the life you've always wanted; be an explorer.
Welcome back our reader's ! Today's article is about a girl who decided to quit everything she was doing and follow her passion of travelling: Aarya Vora.  Aarya is a well known actress, who is known for roles in Padaharella Vaysu, Nirdosh and Tirumandiram. She has taken a break from film industry to focus on her travelling passion and has started promoting destinations. She is busy exploring the beautiful world and we are busy stalking her breath taking pictures on Instagram like the rest of her many followers!
In spite having an established career in acting; she decided to just follow her heart which lead her to some stunning destinations. She is a dexterous personality, having multiple knacks for hobbies turned profession, which is still a dream come true for many. Her confidence and passion for every venture is to watch-out for. Her wanderlust makes her travel solo and explore the admirable streets, sights, beaches, mountains, cafes and what not.Following her on social media, Aarya is of course flooded her with loads of proposals for beauty and fashion collaborations. But she decided to take her traveling passion to great heights. She's collaborated with many hotels, resorts and travel agencies all around the world.
View this post on Instagram