Hard to Find-Hard to Teach-Hard to Beat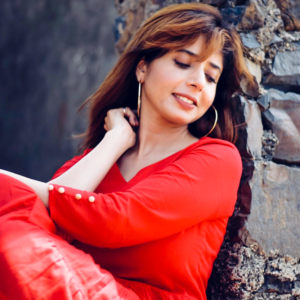 The majority of us love fashion, in one way or another. We love the playful new trends that we can experiment with every season, the works of art that designers want to encourage us to wear on a regular Thursday, and the excitement of seeing our personalities in a given dress or specific citrusy hue. While some would like to write off fashion as being something materialistic and vapid, I think it's something that we create an intense, emotional bond with. It becomes apart of us.
Fashion reveals a part of our personalities before we even say our first "hello," and it develops and changes as we grow — allowing us to wear our histories on our backs. It's pieces of who we are and whom we wish we were, as well as people we admire and want to emulate.
Aiana Jain who is a style coach- content creator and a Fashion, Beauty, Lifestyle and Travel Blogger. She hails from Mumbai and has worked as a senior consultant in Fashion and Trends with leading women wear Brand! 
Her Many Talents :
She is an expert in Marketing, Advertising and Media. She is guilty of keeping it real and wants to express everything in the unspoken language of fashion! 
Collabs:
Talent and dedication like hers deserved to be recognised and what better time than the era of social networking! She has worked in collaboration with brands like Titan and Masaba.
Featured:
She has been featured across platforms like Rajasthan and has been featured thrice in Times of India, Conde Nest Traveller and Zoom Tv!
Her Life Be Like:
No points for guessing that no two days are the same in the life of a content creator. All her days are strictly planned and yet totally dynamic! Her life is a mix of analytics and gut feeling and her aha moment is yet to come.
Travel Takes:
From her travel memoirs and snapshots, one can easily make out that she is a warm vibe kinda person. She is always focused on view from her side because, well that is USP of every blogger. She is in for all the shades of life! She is a little inclined towards luxury and carries a very simple attitude towards life.