If you are talented, you can really do anything. If your heart is at the right place and if you have the passion for it, you can go for it and do it.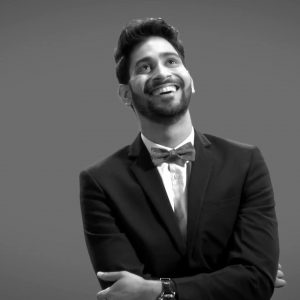 We are all talented in our own ways; what actually makes you different from others is hard work. It's the amount of dedication you do your work with, and how passionate you are towards the same. Your determination can take you really forward in life. Adding those little extra touches to whatever you do really makes a different and makes you stand out from the crowd. Have faith in yourself, and do things you love!
If you are someone who spends hours on social media and youtube, you'd obviously know Ankush Bahuguna. Ankush is internet's favorite at the moment and quite a heartthrob among girls. He works as a writer and an actor for MensXp and creates some real crazy content on Instagram and Youtube. His on point comic timing, funny videos and wittiness will win your heart for sure. The magnetic actor who rose to fame with his character Pankaz now has Lakhs of followers on Instagram and has definitely made a social media presence.
Ankush always wanted to be an actor, but never really had guts to admit it. While doing his graduation in Architecture he realized this is not what he wants to do for the rest of his life. However, he completed his graduation in the same and stated writing side by side, which he really enjoyed. Then, MensXP happened! There has been no looking back for Ankush. Writing, handling Social Media and Acting; the guy found his love and passion. I didn't take long for his videos to go viral and now, Ankush has worked with top brands and collaborated with a bunch of celebrities.