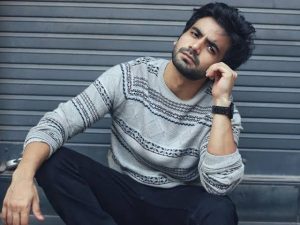 If you give something your 100% there is no chance you won't succeed. It all depends on how determined you actually are in life and what you want. It's often said that if you genuinely love something you do and enjoy doing it; you'll go places. It's just that you need to be extremely passionate about your work, work supremely hard and smart and stay focused. Luck only works if you do; if you don't work how can luck be in your favor? If you love what you do, you'll never work a day in your life.
The only way to do great work is to love what you do. If you haven't found it yet, keep looking. Don't settle. As with all matters of the heart, you'll know when you find it.
One such determined person is Ayush Mehra. Ayush is an Actor, Traveler and a Youtuber both by passion and profession. He calls himself an enthusiast when it comes to Cinema, Football and food. This guy has a lot of social media presence and the girls love him. With a fan base of lakhs on Instagram and thousands on his Youtube channel; Ayush is without any doubt Internet's favorite at the moment.
Ayush started his career with Television commercials like Fog, Samsung, Havells, Listerine, Mobikwik, Idea, Housing.com and more.  He has also been a part of popular TV shows like Life Lafde Aur Bandiya and Love By Chance which aired on Bindaas. He also showed his acting skills on several Youtube channels like Filter Copy, Arre, Mostly Sane, RVCJ Media etc. If you've ever seen him acting, you'd know how amazing he is! Ayush is the kind of actor who'll get you glued to the screen. His comic timing and expression steal the show.