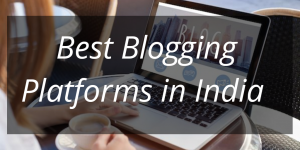 Want to start a Blog but not sure which Blogging Platform to start with? We have listed down 5 best Blogging Platforms known to us, each with some pros and cons. You can read the below article and decide the perfect Blogging Platform for your Blog according to your needs.
1. BLOGGER:-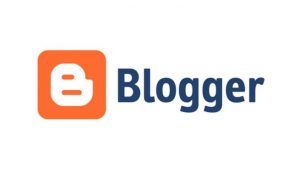 Blogger, backed by Google is one of the best and trustworthy blogging platforms that you can try to start your blogging journey with. When it comes to determining a right platform, blogger is the one that you cannot miss out. It is free to use and very easy to handle. It offers you many themes and even permits you to buy plugins of your choice to use on this platform. With this platform, you don't need to work hard just write your unique content add images to it and publish it within a few minutes.
Pros:
Blogger is free.
It's easy to use and manage without any technical skills.
Google's robust secure platform and reliability.
Cons:
You're limited to basic blogging tools, and can't add new features as your blog grows in popularity.
Design options are limited, with fewer templates available. Third party templates for Blogger are often low quality.
Blogger does not receive frequent updates or new features.
Google can suspend your blog at any time, or even cancel the Blogger service altogether.
2. WORDPRESS:-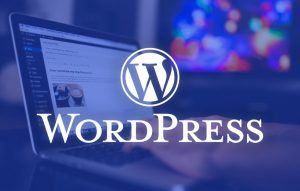 WordPress is one of the most popular blogging platforms. It is the perfect option to start your blogging job. It requires no coding experience and can be easy to manage even by a non-tech savvy person. Its plenty of free themes, templates and plugins help you give your blog the exact look you want. It is free from any malicious attacks because of its unbeatable security and excellent services. It is probably the best option, especially for the newbie, who is just starting their blogging career.
Pros:
Highly user-friendly
Recommended for creating blogs and website
Offers countless SEO Plugins
Provide round the clock support
Cons:
Managing your own website comes with a bit of a learning curve.
You will have to manage your own backups and security.
3. TUMBLR:-

Another free blogging platform you should try is Tumblr. It is one of the most used platforms because it requires basic functionality and therefore a person with less technical knowledge can easily publish their article or blog on this platform. Moreover, it offers you a ton of creative ways to enhance the look of your blog post, which easily holds the attention of its readers. It is very easy to use and allow your readers to share your blog post through re-blogging. In a short span, it makes a higher position over the World Wide Web and in today's time, it has more than 170 million active users.
Pros:
Easy to use platform.
Free guides available for newcomers.
Allows to target a large-scale audience.
Themes are easy to alter.
Cons:
Tumblr comes with a limited set of features that you cannot extend as your blog grows.
There are many themes available for Tumblr, but they don't offer additional features.
Backing up your Tumblr blog or importing it to other platforms is difficult.
4. WEEBLY:-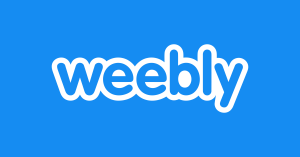 Weebly comes with its plethora of unique and modern themes to give your blog a look you want to. It is one of the best and easy to use blogging platforms that allow you to make any changes without even learning coding or any other technical language. You can publish content either on your custom domain or in Weebly domain. It gives you a fun blogging experience, which can be easy to maintain without facing any technical or non-technical issues.
Pros:
Responsive design
SEO optimization
Speed and security
Lets you build a high-quality website for free.
Cons:
Export issues — It's incredibly hard to export your website to another platform if you choose to do so.
Limited integrations — Not many choices for 3rd-party services.
Lacks features — Limited built-in features to customize your website's functions.
5. MEDIUM:-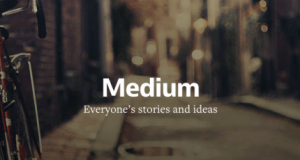 Medium founded by Twitter is one of the best blog publishing sites. It is a perfect place for your valuable content to reach a universal audience. It lets you share your story by showing the magic of your words. Every day, more than thousands of people switch to this platform to publish, their thoughts and ideas. You can easily sign up on it and set your profile and publish your blog within a few minutes by following simple steps. Along with this, it easily drives traffic to your blog post, which in result helps to increase its visibility.
Pros:
Gives you story-telling feel
Draws people with same interest
Easy to create your online presence
Cons:
Features are very limited in terms of design or building a brand.
Medium owns your audience, so losing your blog means losing all your followers.
You cannot use your own domain name. You'll simply get a profile page like in Facebook, e.g. https://medium.com/@yourname.
You cannot run your own ads to make money