Style is a way to say who you are without having to speak.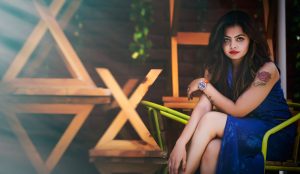 We all know how fashion keeps on changing everyday, it's style that stays eternal. It's like fashion is what you buy and style is what you do with it. Focus on creating your own visual style, let it be unique for yourself and yet identifiable for others. This is because style is the reflection of your attitude and personality. The best part of real style is that it's never really right or wrong; it's matter of being yourself on purpose. Always remember, fashion says me too but style says only me!
Say hello to the very gorgeous Shivali! Shivali is the voice and face behind the blog ClassifiedBird . Stuck between creating fashion stories and travel memories; this blog is a creative outlet to express shivali chauhan's thoughts, her love for fashion, travel experiences, lifestyle and personal style. This blog is a personal window space where you all can peek into her small beautiful world, her style and her fancy inspirations. She's hooked on lakhs of people to her blog and Instagram feed. Her audience really enjoys her readings as well as Instagram posts.
Shivali calls herself a free bird who cannot be caged. Which is exactly why she names her blog Classified bird. On thing she is really passionate about is fashion. Her journey might keep on changing but one thing that really inspires her is styling. Being always in talks about her fashion sense and style, finally her journey get this special space where she can share her past & new experiences with all you guys. Her style game is always on point. She's bold, fearless, experimental and beautiful when it comes to styling. Shivali makes sure to carry all her outfits with such ease and elegance, it's amazing.
Here are 5 outfits from her feed we are absolutely crushing on: