How many of you guys think being older is not fashionable? If you do, we are going to change your mindset by sharing a story of a guy in his 60s who owns unmatchable fashion sense, Nickelson Wooster.
Nickelson is 60yrs old now, but his fashion game is stronger than any young individual. Wooster was born in Salina, Kansas, and from a very young age, he had a keen interest in fashion. He never wanted to repeat any outfit even in his childhood. Hailing from a middle-class family, it was difficult for his parents to buy expensive brands. Every time Nickel asked for new clothes, his mom used to respond to him: "Great, then get a job and make money and buy that, because we are not buying it for you".
He had big dreams, and he knew to achieve all of them, he had to start slow. So, he started working at a local clothing store. While working, he obtained a degree in Journalism from the University of Kansas. He shifted to New York after completing his education and started working at an advertisement firm
More about Nickelson Wooster-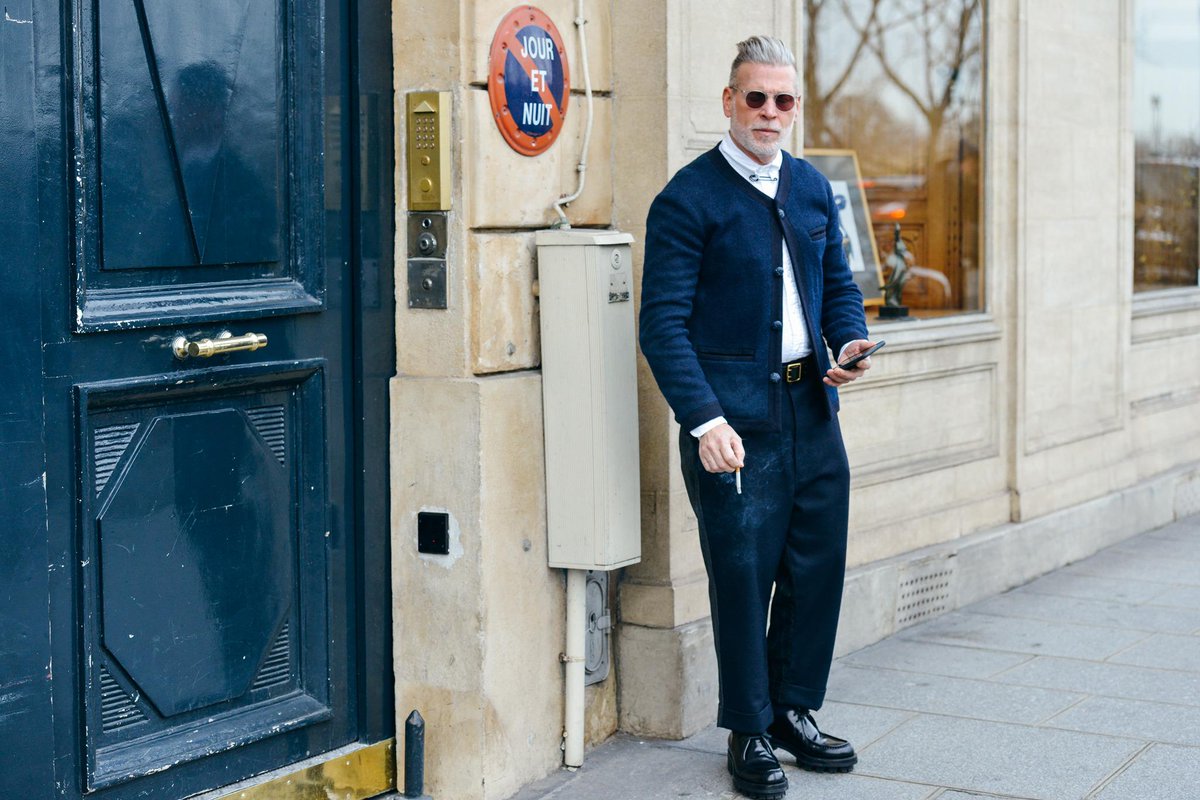 He has been related to various companies since then, which includes Saks Fifth Avenue, New York magazine, Calvin Klein, Polo Ralph Lauren, and many others. Wooster has a huge fan following on his Instagram, with more than 804K followers. He often shares fashion, grooming, and style tips for his fame.
The man in 60s embraces his wrinkles and believes in looking as much natural as possible. He is a guy who is often found experimenting with colours. He is known for his silver hair, tattooed arms and amazing moustache.
Nickelson has also designed a collection of shirts for the American Brand Hamilton. In 2014, he designed a collection for the Italian house Lardini which was presented at the men fashion exhibition Pitti Uomo in Florence.
He is a fitness freak and love doing cardio and weightlifting exercises. He is a person who is very strict about his diet, and only eats food cooked in olive oil.
Nick had a hard time in his life too; he was addicted to alcohol, which spoiled a few years' of his life. He worked hard to get rid of his bad habits and is sober now. Wooster's only addiction is caffeine now.
Wooster has become a true idol for all the youth out there. He has proved that with hard work and consistency you can achieve everything in life. Also, If you are looking for fashion tips; Don't forget to follow his Instagram account.