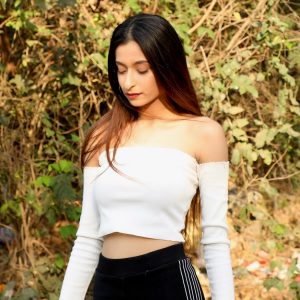 People who love to dance are the best people. They don't really care if the world is watching them or not because it's not just their feet and hands moving it's also their soul and heart. Moving and grooving on the beats is something we all enjoy. Then there are people who enjoy dancing and are extremely graceful and good at it. When they start dancing; it's difficult to take your eyes off. Brownie points if they are extremely stylish.
One such person is Unnati Malharkar. Unnati is TikTok Sensation and a content creator based in  Mumbai. The girl, without any doubt, has won millions of hearts with her dance moves and beauty. She is known for her happy-go-lucky personality, dancing skills and acting on TikTok. She has a huge fan following in our country and her popularity is rising everyday. Unnati has Millions of followers who actually wait for her videos on the app and go crazy when she dances.  This stunner is quite a star on Instagram as well and her pictures are addicting, in a good way of course.
Unnati kick-started her career as a Tiktoker at an early age and it din't take her long to become the talk of the town. In no time she earned a verification badge as well as the precious badge for being an ace TikTok comedian and she is now a crowned muser. If you've been following this beauty for long, you'll know she is friends with the very popular Manav also known as mr.mnv and they set your screen on fire when they dance together. You'll absolutely love their Bhangra moves.
It's an absolute delight to see how Unnati manages to always think out of the box and come up with unique ideas. Be it for both her videos on TikTok or photo shoots on Instagram. We must mention, she is quite a fashionista as well.  Her outfits are always so stylish and trendy, we love!
If you are not following Unnati, go and do it now!