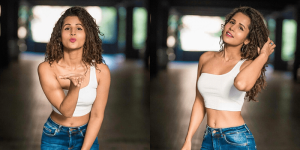 Radhika Bangia is a well-known model, social media influencer, and a YouTuber working on many various platforms. Radhika Bangia has won the hearts of millions with her amusing content featuring several international names like DJ Bravo for example. She works on diverse content.
Radhika, who made a mark with Sumeet Vyas in the movie High Jack, is receiving a lot of attention, thanks to her increasing popularity on social media. With great looks and good acting skills, she bagged many roles with various well-known YouTubers. She is very popular for making vines with influencers like Ashish Chanchlani and Harsh Beniwal. She has worked in various skits for some of the very famous YouTube channels like "Filtercopy" and "The Viral Fever" as well.
More about Radhika Bangia: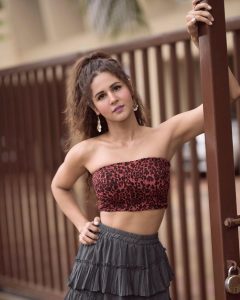 Radhika Bangia came into fame mostly by playing different roles in YouTube vines. She also has her own YouTube channel with more than 43K subscribers. With the gaining popularity due to the boom in the Youtube platform in India, she started her filming career with a few movies such as "Irada, " "Gehraiyaan, " "Meri Shadi Karao," and Welcome Back. She has also worked in the movie "Irada" in which she played the role of "Ruby Gill." The movie was directed by Aparnaa Shah and did well at the Box Office.
In the movie, she has worked with many respected actors & actresses of Bollywood such as Naseeruddin Shah, Arshad Warsi, Divya Dutta.
Her video with Ashish Chanchlani named, "Valentine Vine" helped her a lot in gaining fame. In one week their video got over 8 million views. She has played a number of plays in various theatre groups. Other than that she has also worked in a web series with Barkha Singh and Pranay Pachauri broadcasting at Voot called "Kaisi Yeh Yaariyan."
She has also endorsed with many international brands like Maybelline, Daniel Wellington, Prime Video, Kelloggs, Snickers, One Plus, Shein, and Whisper.
She did her schooling and graduation from Maharashtra. She has also worked in theatres. She is a trained Dancer too.
Initially, she started out with small videos on Instagram and was doing a lot of humorous content. She was also auditioning a lot back then and would put up videos time and again. She was featured in a couple of ads, a few Bollywood flicks but when a fan stopped her and told her about one of her videos, that was when she knew that she should be seriously pursuing digital content. She is quite particular about her fitness regimen as well.
Her fascinating personality and her ability to make others smile through her videos, and brighten up their days is a trait that only very few possess. With over a million followers on Instagram and over 43K subscribers on YouTube, she always strives to come up with something unique and creative for her audience.