Let's be honest we are not too considerate about what we put inside our bodies and most of us don't care either because we are too tempted by that four cheese pizza, molten-hot-drool worthy lava cake and croissant. How can one even try and eat a salad when there are such yummy things out there.
To all you guys out there wanting to start eating healthy and lack motivation; we are here to help! Anjali Shah is a certified health coach, author, wife, mom and founder of the blog The Picky Eater .
Anjali always had a passion for food and a desire to make healthy food extremely tasty, fun and easy to cook. Her blog teaches you how eating is necessary but eating healthy is art. This picky eater from Seattle calls herself a "whole wheat" girl an her husband "white bread" guy. Anjali was raised in a healthy-eating, organic- obsessed family so she was always taught to put the right ingredients in her body and be careful about her health and fitness.  Big problem? Her husband was the complete opposite. That is when, at the age of 24, she decided to cook healthy versions of foods that both she and her husband would enjoy eating.
This picky home chef with no formal training came with healthier versions of the regular fast food. It's her love for food and health that has made her blog a huge success and she now has audience and readers world wide. Her recipes, food photography, the way of writing has got her featured in multiple magazines, Buzz feed, India Today and Eat This Not That.
Anjali makes sure her recipes are easy to make with fresh ingredients that available locally and ofcourse extremely healthy. This is what get's her audience of all age groups. Apart from everything food related Anjali is also a traveler, explorer and an adventurer. She loves going to new places and hiking with her beloved husband.
You can find some yummy, scrumptious and healthy recipes on her blog. Here are a few you must try making in the kitchen tomorrow:
Oat and Sprouted Wheat Pancakes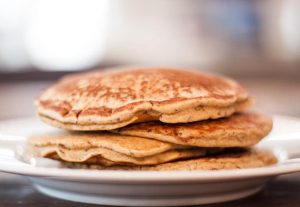 Blueberry Banana Blast Smoothie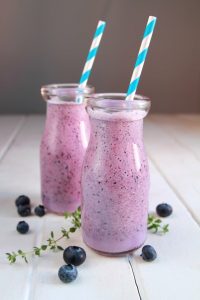 Pasta with Sun-Dried Tomato Pesto and Feta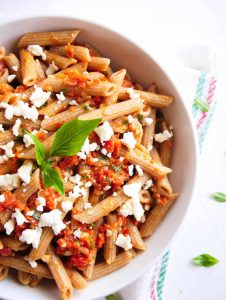 Don't forget to check her Instagram to make your mouth water.