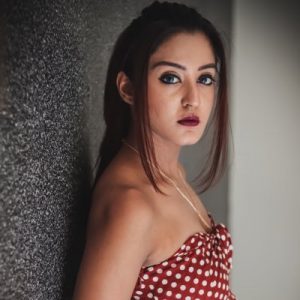 Whatever we do or decide to do adds a new chapter in our life. It's extremely important to get out of your comfort zone and do things you've always wanted to and wished for. Instead of sitting and thinking of what next work and work very hard to achieve all your goals. Get inspired and inspire people around you. Go chase your passion and do what makes your heart and soul very happy. At the end of the day, all of us should be doing things we love and living life to the fullest. Keep being stunning and let people watch!
Today's article is all about a diva who radiates light and is all about working hard for her passion: Insha Ghai. Insha is a stunning content creator and Youtuber based in Delhi. She posts about Fashion, Beauty and Lifestyle on Instagram. This beauty has attracted a ton of followers on Instagram and her audience is actually falling for the cute face that she has. Insha has been on the cover page of Trend Magazine and has collaborated with several well known and big brands.
When it comes to creating content and posting pictures; you'll see a lot of fashion related posts on her feed. Insha is without any doubt, a complete genius when it comes to styling. This girl manages to rock whatever she wears, it's not even funny. She's full of confidence and grace; it completely reflects in her pictures. Her outfits will legit make you feel like raiding her closet and steal all the gorgeous outfits she owns. If you are a college going girl and you love everything related to fashion; go check out her feed to take some daily outfit inspiration. You won't regret, we promise.