Being yourself in a world which pushes you to be perfect is not an easy task. It's hard to be yourself and stay true to yourself; not everyone can do it. Society only pretends to accept you, it really doesn't though. People will always have opinions; be it bad or good. You don't live to impress the people around you and you don't live to please them either. All that matters is how honest you are to yourself. Stay real and don't ever be scared to be you!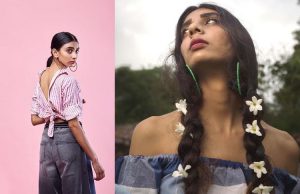 One such person in Dolly Singh; the girl who spills sass instead of beans! Content creator, Youtuber and a fantastic Actress; this girl is full of talent. She's motivated so many people to accept themselves without even realizing. Dolly is admired by so many people for her creative and relatable content on her Instagram and YouTube. This girl is definitely Internet's favorite and people fall head over heels in love with her witty replies.
Though we admire everything about her; here are 3 reasons why you should follow her right away:
FEARLESS AND REAL
Dolly is not a faint at heart. She is not scared of what people think about her. The girl comes in front of the camera without applying layers of makeup, talks about mental health issues and creates content on topics which are still not openly discussed. She believes in breaking the stereotype that women can't be funny.
PROMOTES BODY POSITIVITY 
Loving your body is about being comfortable in your body, and only you get to set the parameters of that. Only you get to decide what that looks like, and only you know where the finish line is. Never let anyone make you feel ashamed about what you decide, or don't decide, to put on your body. Learn it from Dolly, you girls!
WHAT AN ACTRESS
Be it the iconic character of Raju Ki Mummy or the Posh South Delhi Girl; is there any role Dolly cant play with utmost perfection? She is such a pro and natural when it comes to acting and gives her 200% to every character.