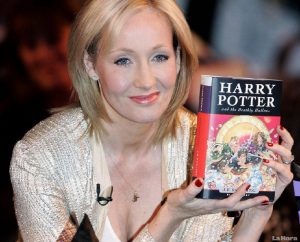 Who doesn't know the well-known author J.K. Rowling? Isn't it the name that has marked its presence all over the world? Joanne Rowling popularly known as J. K. Rowling is a British author, screenwriter, producer, and philanthropist, and a top influencer. She is very popular for writing the Harry Potter fantasy series, the bestselling book in the entire history which has received multiple awards and a sale of more than 500 million copies globally.
Most of the people already have read her books but do we even know what all it took for her to get here and to become a known face in such a big world. Failure, rejection, and the journey to success was no less than a roller coaster ride for our Joanne Rowling.
While she was traveling from Manchester to Kings's Cross station in London on a delayed train journey was when the popular characters of Harry Potter, Hermoine, and Ron came to her mind for the very first time.
In the next 6 toughest years of her life, she visualized the complete universe of wizards and witches. And published her very first novel "Harry Potter and the Philosopher's Stone" in the now loved "Harry Potter" series.
Since then J. K. Rowling has become UK's best-selling living writer. Not just she gained fame but also her struggle made her one of the richest women in the world as well.
More about J.K. Rowling's Journey: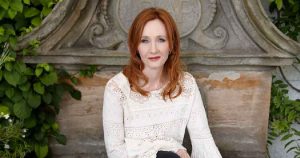 When J.K. Rowling was just 6, she wrote her very first book about a rabbit. It was highly appreciated by her mother and they wanted to get it published.
Her teenage years were too not that very pleasant as her mother was fighting a 10-year-old battle suffering from multiple sclerosis.
The most hurtful moment in her life was when she was just 25 and her mother died. Such an awful incident took place just six months after Rowling began writing "Harry Potter." The mother who praised her first writing had no idea about her upcoming book.
After her mother's demise, she moved to northern Portugal and started a new life. There she got married to a man named Jorge Arantes and gave birth to a beautiful baby girl.
But in just 13 months her life took a U-Turn and her marriage turned to be a failed one. She returned to the UK along with her little daughter and 3 chapters of the "Harry Potter" series.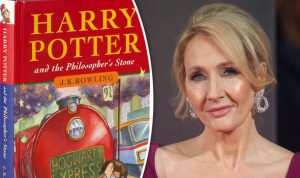 Being a single, jobless woman living alone with her daughter she fell into depression. She was living on state benefits and was spending her life by continuing to write Harry Potter in cafes with her daughter sleeping next to her.
She received many rejections to publish her book. But then finally came a day when a publishing house named "Bloomsbury," agreed to publish "Harry Potter and the Philosopher's Stone". At the publisher's request, she added the letter "K" to her pen name (for Kathleen, her paternal grandmother).
Today, the Harry Potter series has gained more than $450 million dollars in book sales along with various awards. Also, many movies have been made based on these books.
Not just that, but she was also estimated to be worth about $1 billion by the very popular magazine, "Forbes, " in 2011.
Hence, if you have a dream or have failed in the past, don't let that keep you from trying.
If you are going through a tough time in your life but working passionately on something you believe in, don't ever give up. You never know when your life takes a great turn.