With an eye for fashion and everything beautiful, Anshita Juneja made a name for herself when blogging gained a huge momentum. This Delhi based fashion blogger runs "Vanity No Apologies" which she started from the scratch in 2010. She has an overwhelming following of 192k which is ever-increasing on her social media handles. She has made owning and understanding most fashion, beauty and lifestyle products very seamless.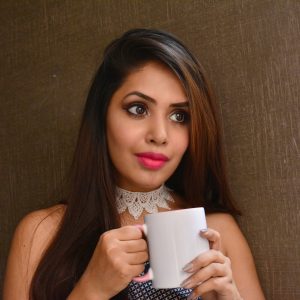 The beauty and tech blogger inspires her with her laid-back and chic style to experiment beyond the basic pair of jeans and a top. She is a real beauty with brains that pursued her Bachelor's in Business Economics at Delhi University. She does say that her work and education is completely unrelated but hasn't discouraged her. Even while studying the extensive course of MBA, Vanity No Apologies remained her priority. She has never failed to churn out credible and commendable content for her loyal fan-base.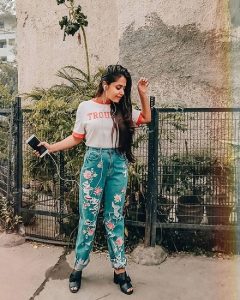 She is one of the most respected and recognized beauty bloggers in the country. Her blog is a fixture in the niche and gets more than 80,000 visits a month. She gives highly detailed and comprehensive reviews on Lipsticks and Nail products, for which she is highly known for. Not only does she excel at recommending the products that suit your skin and complexion, but also ensures the products are accessible and affordable. As a result, she has bagged many awards in the Beauty & Make up Category.
She is loved by her audience for a very specific and distressed style of beautifully embroidered jeans and typography T-shirts. For formal occasions, she made the idea of bright pant-suits go viral, that included pastels to sunny tones. She also explored the fashion scene of floral incredibly, adding them to the charms of a casual street-style wardrobe, making it relaxing yet stylish a look. Her outfits of bell-sleeved tops have also helped most revamp our basic whites and blacks by experimenting with fabrics and style!