New year, new trends. Creatorshala brings to you an interesting read on India's emerging beauty/fashion bloggers. We bring to you little snippets from their life along with all the information about their blogs and their rise to fame. Read on: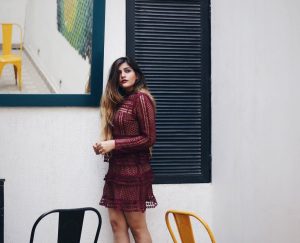 . Kritika Khurana (That Boho Girl)
This 26-year-old is the self-made owner of her own label 'K_Kritika' and her own e-commerce store called 'The Hype Shop'. She has a Fashion & Design degree from JD Institute of Fashion Technology and cites Erica Boldrin as one of her biggest inspirations. Kritika has also worked as a model for Pantene and also appeared as a contestant in Social City London in 2017 for a fashion and lifestyle convention. From being a person who struggled with self-esteem and resorted to binge-eating, to propagating the message of self-love and owning her flaws, Kritika has come a long way.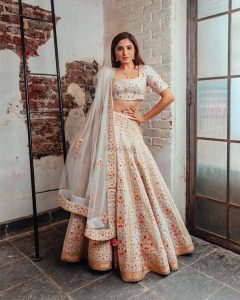 2. Aashna Shroff (The Snob Journal)
Having started her journey in the glamour world long ago, Aashna first started off as a child actor. Armed with her passion for fashion, she started her blog 'The Snob Journal' when she was 20. She also owns an online store called 'The Snob Shop'. She loves beauty blogging and globe-trotting, and takes her mother everywhere she goes. She has an Arts degree from MIT College, Mumbai, and has by far hosted two TED talks, all on her own.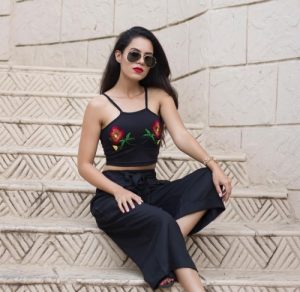 3. Aakriti Rana
Hailing from an Army background, Aakriti has lived all over the country. She is a fashion influencer, has an MBA, and loves photography. She likes to balance her social feeds between fashion & beauty and traveling. She firmly believes in making memories that last a lifetime. When asked about a second career choice, she tells about her interest in studying psychology and helping people de-stress efficiently. She believes I making positive influence through her work and making memories, not just capturing it.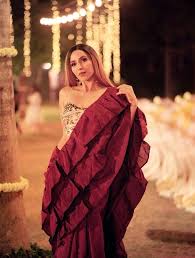 4. Shalini Chopra (Stylish By Nature)
Hailing from Bangalore, Shalini was inclined towards Fashion since a very young age. She started her blog on the request of her friends and acquaintances. Her love for fashion & beauty blogging won her the Top Indian Fashion Blogger tag for three consecutive years (2014,2015,2016). She writes about varied topics that deal with food, fashion, beauty and Bollywood events. She advises women to not follow trends and adhere to outfits that go with their body type and comfort.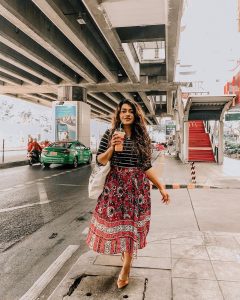 5. Gia Kashyap (Gia Says That)
Gia began working as a graphic designer when she was 15 years old. She went on to start her own t-shirt brand and then became a fashion columnist. Gia is a firmly earthed person which can be vouched by the fact that she continuously advises people to shop efficiently in small budgets, and has an entire section dedicated to the same on her blog. She also has ventures and programs which help young women like herself find employment in the same vocation.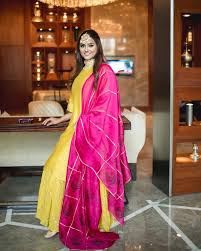 6. Devina Malhotra Chadda (Guilty Bytes)
Devina's persona is multi-faceted and multi-talented, given her penchant for baking and writing. Having written for phenomenal dailies like the Tehelka and Hindustan Times, she invites women to embrace their curves, which also served as the initial motive of the birth of her Fashion blog, Guilty Bytes. Apart from writing about fashion and advising people about beauty products, Devina also gives wedding ideas and good places to buy clothes from on her blog.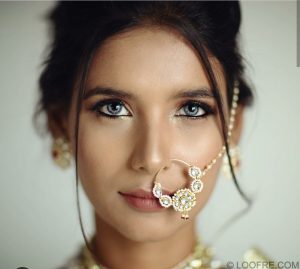 7. Pavithra Balakrishnan (Makeup Martini)
Hailing from Chennai, Pavithra is the owner of the blog Makeup Martini, where she blogs about product reviews, beauty hacks, makeup tutorials, and fashion inspirations. She has uniquely curated outfit ideas for every type, may it be traditional clothing, leather, plaid, casuals, formals, hip-hop or rock-n-roll specials. She calls herself flexitarian and non-conformist, and that clearly reflects in her outfits and style inspo.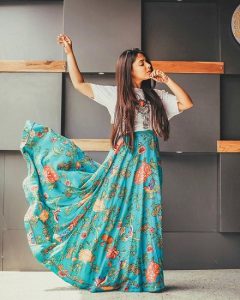 8. Anshita Juneja (Vanity No Apologies)
Anshita initially started her blog 'Vanity No Apologies' during her bachelor days in Delhi University, where she was pursuing her Bachelors in Business Economics, but went on to work on her blog full-time. She specializes in nail and lip products but is also an expert on skincare. She is currently pursuing her MBA, but the blog continues to be her priority. Anshita has a serious aversion from everything pink and loves the nude, coral and peach shades. She has an eye for fashion and that is more than clear from everything she posts on her social media.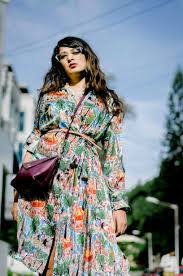 9. Nandini Swaminathan (Sartorial Secrets)
Having expertise in social media marketing, which stretches to eight years, Nandini found her calling in fashion blogging. She cites her mother as her biggest inspiration and recalls planning her outfits every day while she worked for the World Health Organization. This led to her working for one of India's most popular beauty blogs, which garnered a lot of positive response from the readers. This led to her own personal blog, Sartorial Secrets'. She keeps her content engaging, relatable and relevant by using her understanding of brands which she learned during her social media marketing.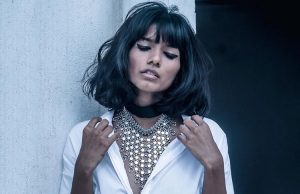 10. Rhea Gupte (FUSS)
Rhea's blog is a culmination of all the aspects of her artistic genius, which exhibits her talents in fashion, art, photography, and travel. Rhea belongs to Goa and has been in the modeling business since she was 16 years old. What separates her from all other fashion bloggers is the way all her posts tell a story of their own. She focusses on the theme of every post rather than making it all about selling fashion. All the creativity in her posts exude a unique and different kind of aesthetic, which is less known and seen.