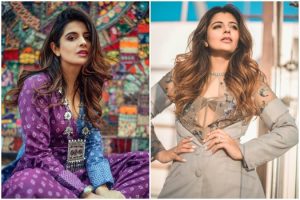 If you follow your dreams and spend your life doing what brings you joy, you are more likely to find success. 
Not everyone has guts to take risks in life and people often spend their life being scared of what next. If we spend our present thinking about the future and what others will think about us; we'll never succeed in life. It's important to do what you love and love what you do. Never spend your life thinking, I wish I took that chance. Instead, take that risk; these risks will certainly open doors to new and wonderful opportunities that you never knew existed.
Natasha Luthra's journey has been as beautiful as her creative imagination. She began with an MBA in finance and decided to pursue a career in the same and worked at India's top rating agency. But passion is a big thing, and soon Natasha found herself in the midst of the content creating industry. In the initial days, Natasha shared her views on different fashion trends on her blog Nat On The Rocks and social media and within no time she received an ultimate response online. Her content and out of the box thinking won everyone's heart.
It was decision making time for Natasha; she had to choose between her stable job and passion. Quitting the job surely involved a ton of risk, but what is life without a little adventure anyway? Post resigning from her job, Natasha gave full time to building the blog. Today, she is a known face of the influencing industry who's known for her creative take on everything she posts about. Her popularity and great work also led to her collaboration with several big brands like Jade, Payal Singhal, Loreal, Coach, Moet and Chandon, Loccitane. Team Creatorshala absolutely adores Natasha's work!