Success is born out of Faith-Undying Passion and a Relentless Drive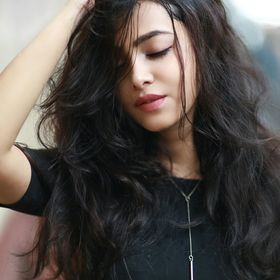 She is just a girl who plans to mark her territory in the sky. She is women of her words who has plans to paint the sky pink with the colours of her dreams! It is rightly said that the first step to overcome a mistake is to accept it, and the ones who do that are the ones who turn every mistake into a lesson and every fall into a stepping stone. She is touched by inspiration and is not at all shy to admire others who practise what she preaches!
Team Creatorshala's Dig on Ishrat Afreen:
Sassy at First Sight
One look at her blog and you can make out that she is a girl with little extra saas who believes in hitting the nail on the head and is always to the point.
Confessions
The thing about being a successful blogger is coming out as relatable in front of your followers, and a blogger who comes out and accepts her mistakes is doing her job just right. The moments where Ishrat confesses that she lacks dedication and is a little ineffective in implementing the ideas she haves she gets us!
Taking my Heart Along
Wherever she goes and whatever she does she is giving it her all she has. Her equation of life is:
LIFE= Things You Do+People You Love
Unwavering Faith:
Coming out and doing what a lot of other people are also doing, and the power of being your boss – guiding yourself through the tasks and learning from all your mistakes is something that demands unwavering faith.
The one with all heartwarming Stuff
This one is for the one post where she is listing down some lessons that life gave her while she was growing up. This is all about her emphasizing on the statement that: You will never influence the world by being like it.
Spotted @ Stories
The place which has all Ideas
She has documented all her outfits with all the deets, into one single place. There is a lot of colour play, a lot of shades and a few poses you can steal.
Her Way With Words
She is a big advocate when it comes to writing out your feelings and thinks that it is one of the best ways to get anxiety out of your system. She has been generous enough to share her favourite quotes with all her followers. There is some much-needed encouragement, a few reality checks, and some facts about women empowerment.
Selfie Game on Point
Her no-makeup selfies are to die for, she has tried out almost all snap filters and looks super cute. Her eyeliner game is on point and her pouts with nude lipsticks have us awed.
Never Ending Brand Trail
She has been climbing the ladder and her work has been recognised by several brands. She has worked and collaborated with brands like MG Motors, Crocs, hard Rock Cafe, lenskart and our most favourite forever 21 and SHEIN.
The one with all the Cravings
It is difficult to guess with that hourglass figure and those cheekbones but Ishrat has a big sweet tooth and is always out there trying out new dishes. She is mostly found digging into brownies, cakes and ice creams and if you spot her at someplace nice we bet you will see her lost in her cold coffee!