Nothing is as peaceful and satisfying as the things you love doing. At the end of the day you should be content and happy with what you are doing and not just do things for the sake of doing them. Remember to love what you do and do what you love. Life is only beautiful if you are living it to the fullest. It's really important to follow your hard and run after your passion.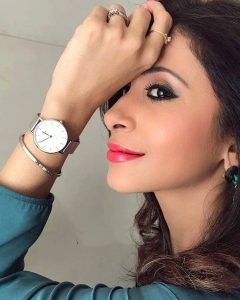 Welcome back our reader's! We've dedicated today's article to a very known television actress and now an influencer- Kishwer M Rai. Kishwer has been ruling the television industry for quite a while now. She's been a part of popular Television shows like Ek Hasina Thi, Itna Karo Na Mujhe Pyaar, Pyaar Kii Yeh Ek Kahaani, Bigg Boss and many more. After being in several daily soaps and reality shows, Kishwer stepped into the Influencing world and how! The diva is doing wonders. Her Instagram feed is on fire and her fans love what she is up to now. Including the lovey-dovey pictures with her adorable husband.
Kishwer loves travelling and is busy exploring every nook and corner of the world. She actually motivates us to go after the things we love and not just stick to one thing. It's not easy to be a part of the television industry and influencing industry which is now booming. But, a perfectionist Kishwer is! Ever since she stepped into influencing she has worked/collaborated with some of the best brands in the market. Daniel Wellington, Vero Moda, Bioderma, Tide, Vivel and Plum to name a few. She has also traveled to a number of beautiful destinations like Dubai, London, Maldives, Jaipur and many more. Talking about travelling; Kishwer never forgets to share her travel pictures on her Instagram and how hot does she look?
Be it acting or influencing; Kishwer takes both of them very seriously and works with a lot of passion. Way to go girl!