"I prefer creating unparalleled styles that are simple yet attractive."- Jainam Vora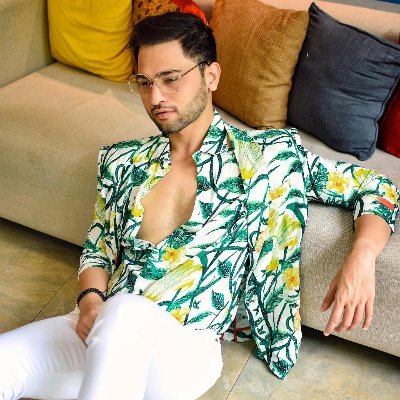 Jainam Vora aka Vorasahab is a famous social media influencer. He is carving a niche in the world of fashion influencing. He has a vivacious personality, and his experiments with colour impress everyone. Today, we will walk through the memory lane of Jainam and discover how he starting blogging.
Jainam Vora is renowned travel, fashion and a lifestyle blogger. It all started in Vora's graduation days when he participated in a contest.  Jainam was offered to do a photoshoot as the reward of winning the competition. It was the first time he was confronting the camera. Jainam's photoshoot went pretty well, and he uploaded the pictures on all his social media accounts. His pictures became quite a buzz and got many likes. After considering the response of people, Vora decided to try hands on it and started shooting with his photographer friends.
He soon got recognition for his work and brands started approaching him, to talk about their products on his account. He adds, "They said I could retain the product if I tag them."And that's how collaborating with brands came into the picture for Vora. Slowly and steadily his account fame grew, and he has more than 50k followers now.
More about Jainam Vora-
He initially wanted to identify his brand related to clothes or style, but finally decided to create his own brand identity and used his surname Vora and username, "Vorasahab" was born.
He is more of a guy who believes in experimenting, and he also lays the funk in all his new creations. What makes him different from other blogger is his vibrancy and his unparalleled style. We can witness him trying all sorts of colours and prints. While letting the cat out of the bag about his versatility with colours Jainam shares, "I am not into the use of the same tones because it doesn't match my colourful persona."
Apart from blogging, He is a successful PR professional.  He works for the biggest name in OTT platforms. The influencer believes making money just from content creation is comparatively tough because of the engrossing competition. Thus, He is making a perfect balance to juggle between his content creation and PR profession.
The advice that Jainam gives to upcoming blogger is, "Create your style rather than mimeographing others." He regularly shares style and fashion tips for his fame. The plan of the blogger includes helping his audience resolve social issues through his content.
He is inspiring youth to work hard to attain something in life. His vibrancy and versatility make us gaga about him.
To know about the latest fashion trends, Don't forget to follow Jainam's gram.