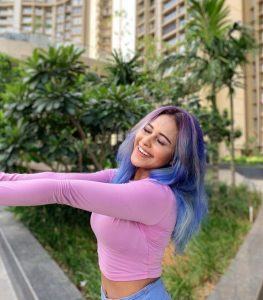 Jissa Paul is a Model, Actor, Fashion Influencer, and has appeared in many Videos. She is very famous for her short videos, cute looks, and mind-blowing Personality. She got popular mainly for her Acts and dance videos. She has a large number of fans following her on Instagram. You will very soon see her in modeling shoots too. She shares her cute and captivating pictures on Instagram.
Most of her fans aren't aware of the fact that Jissa is a very talented singer as well. She also has a youtube channel by the name 'Jissa Paul' in which she posts a lot of stuff. Jissa's youtube channel has over 105k followers and her cover song of "Pachtaoge" Female version is a superhit on Youtube with over 841k views!
Not just that, she also enjoys sharing her stylish new pictures on Instagram by experimenting with new looks on her. She also receives a significant amount of revenue from Instagram by collaborating with brands and promoting their stuff. You would be surprised to know that she's just 19 and has achieved such huge success already.
More about Jissa Paul: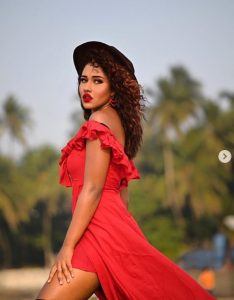 Everyone knows and talks about her success but do you really know about her struggle behind it?
After Jissa's birth, her mother faced some critical health conditions, and her father suffered a great loss in business. She was considered very unlucky since her birth. She wasn't good in studies either. She had different interests and goals. She was always fond of acting from a very young age and wanted to make her career in acting.
When she was fifteen, she had her boards result out, where she couldn't score decent marks. She somehow told her mother about her result and her interest in acting. But her mother slapped her instead and reminded her of her dark skin, saying that a dark girl like her couldn't do anything.
She was always bullied for her dark complexion by friends, family, and everyone. But this time, it came from her mother and thus hurt her very deeply. Yet, she didn't give up. She wanted to accomplish her goals and prove everyone wrong.
So, one fine day she left home for her dreams and arrived at Calcutta. She had very limited money and no place to live. She used to live on the streets and sleep on benches for many days.
Then, there came a day when she finally found a job related to her past reality tv show. She at least had a place to live now. She took up the job and used to go for many other auditions as well.
Here, she got rejected again for her dark complexion and was told she could do nothing. She didn't even have money to pay rent for her house and was receiving calls from the house owner about the rent.
She was completely broken and thought everyone was right, a girl with chocolate skin, like hers, could do nothing. She was having suicidal thoughts and was just about to give up. But then she realized, if she gave up today, every girl like her, with chocolate skin would fail. She had to prove those superficial judgments wrong and hence she didn't give up and kept working hard.
Today, she has achieved much of her goals and is very successful despite her young age. This was all possible only because of her belief in herself, persistence, and hard work. She surely is an inspiration to all the girls lit there!