Don't Blink When It Comes To Pink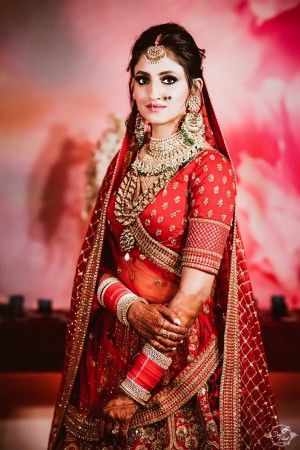 Life is all about having the best of both worlds. Standing on your own feet and asking your parents advice for some stuff. Giving Yourself a makeover and still asking your mum for a "Champi". Being the best version of yourself and still trying harder. Working hard towards your passion and falling in love. Making an empire and being in a fairytale at the same time. Dreaming of them Sabhyasachi's in your boss leather pants. Painting the town red all the while keeping the love of pink in your heart!
One such blogger babe is Karishma Yadav Bhalla who brings you the best of both worlds! She tells us to follow our dreams in our most pretty pants and fall in love with all our hearts. She acknowledges the fact that everyone has to go through their share of ups and down's however, in the end, it is all worth it!
For the Love of Fairytale's
Now and then we all go back to the time when we believed that one day a prince charming would magically appear on our doorstep and sweep us off our feet. Then we dreamt of getting married to the love of our life! Here is Karishma who is giving us major dating-courtship and wedding goals.
That Cool Girl:
"Isne senior ko Pattaya Tha". She dated and married the guy who was her one year senior. Their transition from friends to lovers to a married couple is all the love story we need.
Embrace Them Trends:
She opted for a neon green lehenga for her mehndi ceremony and was one of the few brides who were so in line with the latest trends.
Designer hi Pehnungi Bass:
Her wedding trousseau was heavily loaded and ultimate goals her engagement gown was tassled by Falguni Shah Peacock, followed by a designer Sunita Verma Lehnga and saving the best for the last she was dolled up in a red Sabyasachi for her wedding.
All Colours:
She started with a Pink and Dark Blue anarkali's for her pre-wedding ceremonies. Then changed the scene with a grey tassled lehnga. Followed by a neon green lehenga, and a traditional yellow outfit for Haldi. Her wedding dress was designed by Sabyasachi and was the ultimate goals.
Team Creatorshala's most Favourite Looks:
Them Princess Feels:
Follow Me, Black:
Monochrome Scenes:
Double Trouble:
Green-Eyed!