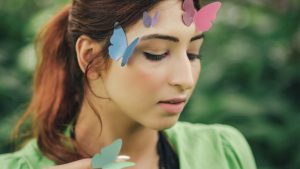 People who feel Blogging as a career is easy; are definitely living under a rock. One cannot be successful in Blogging or Content creating industry if they are not actually passionate about the same. There are a lot of sacrifices one has to make, take risks, be on toes 24/7, come up new ideas and be consistent. While people are getting more familiar with the term Blogging the competition in this industry is increasing everyday. However, what people do not realize is that the grass is always greener on the other side.
Malvika Gupta is one of the transpiring players in the blogging game. Malvika is the voice and face of the blog Style On Wings . This Delhi based Content Creator posts related to Fashion, Beauty, Luxury, Travel and Lifestyle. She makes sure to create content the audience relates to and maintains a fair balance between Collaboration deals and what audience enjoys. The girl is quite a star on Instagram and her feed is mind-boggling. From travelling to London for London Fashion Week to collaborating with international brands like Swarovski, Adidas, Aldo, Loreal, Maybelline and others; Malvika is a hustler!
Malvika is a pass out from Delhi Public School and persued Bachelor's in Journalism and Mass Communication. Post completing masters in advertising; she worked for a popular website for 3 months. That is when she realized she wants to to something of own. That's when Malvika came up with her blog 'Styleonwings' and today it has been 6 years she has been in the blogging industry. There has definitely been no looking back for this girl. It's amazing how she manages to stand out from the crown and maintains a standard when it comes to posting content.
Head over to her Instagram feed to known what we are talking about!