Be Fearless-Be Brave-Be Bold-Love Yourself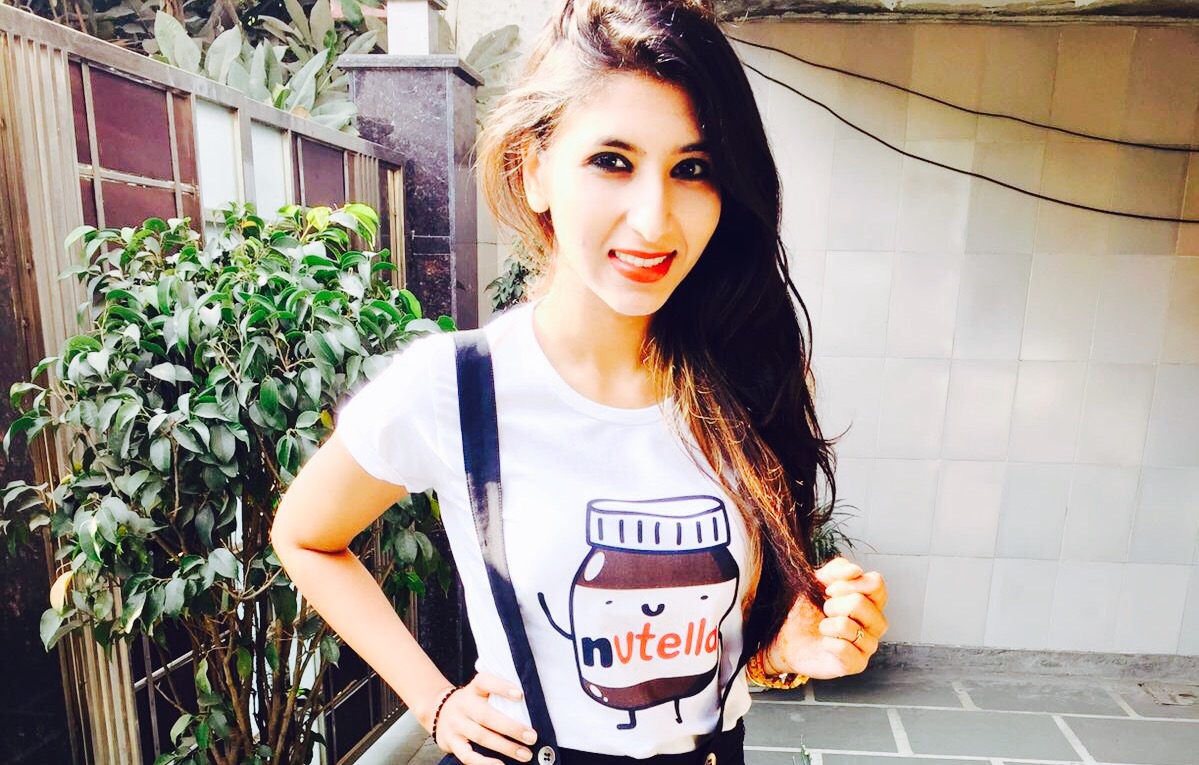 If we were to explain blogging: It would be an optimal mix of sharing-connecting-creating and inspiring.
Sharing: What you believe in and what you feel would benefit your followers or bring them closer to you!
Connecting: Reaching out to them, baring your all glam avatar and discussing the things that bother you, turning the tables and asking them for advice.
Creating: Having a vision that you think will benefit your followers and then doing your best to bring it to life.
Inspiring: Staying motivated 24*7, because there are no bosses and you have to guide yourself.
Team Creatorshala is always digging out such bloggers who are doing the above with such finesse that we hardly get to see their struggle, and that is why we are always here picking out the best. Today's Featured Blogger is Malvika Gupta.
Getting To Know Her:
Malvika is a DPS pass out and has a masters degree in advertising she has worked at an advertising website for 3 months, however, the heart wants what it wants and she left the job to pursue her passion of blogging, She now blogs about her luxury picks-travel tales-love for makeup and some super glam OOTD's at styleonwings.
Her Way With Words:
She has laid special importance on new beginnings and the power of fresh starts. She thinks that life will be bliss if we start accepting ourselves and others as they are! All her quotes and her statements that it is okay to feel down once in a while states that she is one the same page as us.
Quiet A-List:
Malvika got her first collab with a jewellery brand and though it was only a barter she has never looked back since. She has now worked with brands like Swaroski, Adidas, Aldo and Loreal!
Quick Glance @ Blog Styleonwings
Her's is a fully loaded blog with quiet some categories:
Fashion: There are lookbooks on all her favourite styles and latest trends, Some seasonal advice, colour fever and a lot of glamorous edits!
Travel: There is a lot of luxury, resort fun, airport looks and a lot of fashion
Lifestyle:She starts with luxury and backs it up with some advice, there is a lot of heart to heart and some noteworthy Netflix recommendations.
Some Relatable Stuff: This is where she turns and fills the table, the point where her followers feel connected and are left wanting more. There are a lot of relatable stories that would make the reader feel a lot lighter.
Spotted @ Stories
Bitten By Travel Bug
She is someone who lives off the backpack and is always on the go. Also, her travel stories are a delight to see they start with a must goo trip to Goa and then she tours Darjeeling and is found hogging onto Momos and then suddenly it is London which is filled up with boomerangs and
Just Fun
She is taking us on tours to the best places to have staycation and sushis. However, it doesn't end there and you can see her getting pampered at a spa and then ending the nights with cocktails!
Fashion Dose
There are weekly trends, opinions and a lot of recommendations and there is some special love for Animal prints-velvets and Denim.
Sharing Her Favs
She starts with her skincare regime and is quite a fan of organic products and then there are some recommendations for those wanting to try on nude lip shades and wingy eyeliners