Social media has really helped people to gain a great fan following through their talent and amazing work. From photographers, actors, dancers, bloggers, artists or writers; everyone has got a chance to show case their talent.  It wasn't easy reaching such a vast audience before as it is now a days. Social media platforms like Instagram and TikTok have helped many content creators in many ways. The rise of Tik Tok in India has given many amazing performers a platform to perform on movie scenes and songs. One such person whose popularity rose in no time is Haryana's Manjul Khattar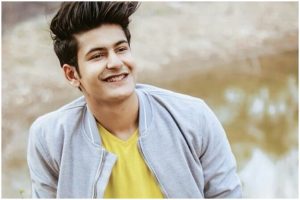 We don't really know which rock are you living under if you don't know this handsome hunk. Manjul is a social media star and Tik-Toker; he has millions of followers on both his Instagram and TikTok. With his dashing looks, charm, dressing sense, acting and dance he won hearts for so many people over the Internet. Manjul is quite a heartthrob when it comes to his female fans. Girls go all ga-ga over his drool worthy pictures and videos. That's not it you guys; this charmer was recently spotted in a couple of music videos like Yaara, Awara Shaam Hai, Mujhe Kaise Pata Na Chala, and Shy Mora Saiyaan. All these music videos got really popular and have Millions of views.
Manjul is a great actor, we've seen his TikTok videos and Music videos. If there is one thing that comes naturally to him is acting. He pours his heart out in every scene which makes everything look so natural and realistic. Rumor has it; he is eyeing to make his debut on the silver screen pretty soon. Apart from acting, Manjul is has a great fashion sense. The guy seriously knows what to carry and how to carry it. You'll spot him in some amazing sporty and formal looks, looking super charming.
What are you waiting for? Go check out his Instagram right away!
View this post on Instagram