Great Ideas Start With Coffee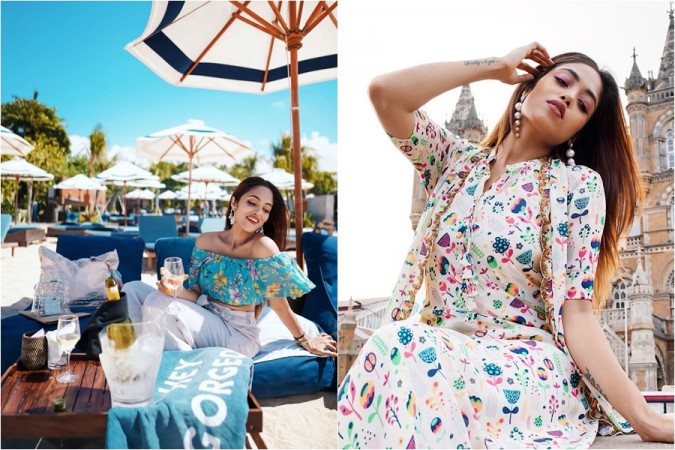 For us, 21st-century girls the fairy tales with happy endings don't ring a bell. The tables have turned and no princess is satisfied with only a prince and a palace. We are out there to build an empire, to stumble and stand on our feet. We want to have the time of our lives with our girlfriends. We want to live for the nights that we cannot remember and the days we can't forget. We are simply not in for a happy ending we want a never-ending saga of the things we love. We want to pursue our passion and want everyone to value our opinion.
One such 21st-century girl is Greeshma or as she likes to get called Miss. Greeshma, who is a fashion and travel blogger and is a styling head at an online clothing brand named Missa more clothing. She has a very embracing nature when it comes to life however she is very particular about how she likes her coffee and pancakes!
Style is Her Way of Life:
She is the style head and missa more clothing and we are so in love with her fashion sense. Our carts are always filled with those to die for Indo-western pieces all in Ruffles and Layers. There is something for everyone, you ger subtle shades and dark hues along with some westerns with a touch of ethnicity!
Travel Tales:
A look at her bio and Instagram feed and you will know for yourself that she is always on the move. Her best friends are her backpacks and her favourite place to be is airports!
Girl Gang Fun:
This woman is backed up by her girl gang wherever she goes! It is like she and her girls standing strong against the world. There are sleepless night in's and starry night out's all together!
For The Love of Coffee and Wine:
She starts her day with coffee and ends it with wine, and does it all in the most classy way. Also, her coffee is always backed up a mesmerizing view and well Wine, it is the view.
Me and Mine:
Follow her travel tales for some never-ending selfie spam and a view of her appetizing and lavish spread.
Walk With Me:
Are you also a room tour person? or are you sitting in your work chair and dreaming of taking a walk on the beach. Follow her now and get ready for some visual reality.
Nights To Remember!
She is all about working hard and partying harder! One look at her travel stories and you can immediately spot her in that LBD looking LIT!
Team Creatorshala's Most Favourite Looks:
Kinda Mandatory:
Since we are still stuck onto Festive vibes it was a little harder to ignore that Diwali Look. Festivals are all about keeping your best foot forward and spotting her in that subtle saree we are all starry-eyed!
Look's so Nice You Gotta Like It Twice!
Well, let us give it one for the view-one for her grace and one for all the girls who dream of making it big!
Okay, Bye!
Girls who are always on the go have their accessories and outfits on point!
Best Look Out!
Kyuki French fry Bhi Kabhi Sirf Ek potato Tha! This one is for the message that if we try hard we can become the best version of ourself.
Planning My Next Move!
This picture is 100% boss babe vibes and we are clueless as to what she is thinking, all we know that she is planning to kill it!