The best beauty mogul in the south, Shalini Chopra, has blended the western and eastern culture into a unique couture. She knows no bounds and has made a name for herself with a very unique adoption of the latest fashion trends. She stays relevant and relatable by creating content that mirrors her vision and fits into her lifestyle. She has gained much appreciation and recognition for her blog that is a reflection of her exclusive sense of fashion. She even bagged the 'Blogger of the Year' award in 2018.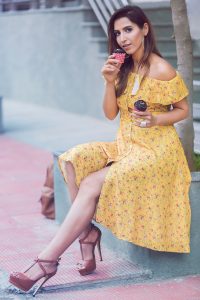 With her creative approach and admirable fashion sense, she has been able to make a presence in the realm of digitization. You could say that she has made it into the wall of fame in almost no time. She has taken beauty and fashion to a whole new level, as a blogger and influencer, inspiring several others.  She has established a very admirable and impressive profile as well as showcased credibility in her content to both the audience and the brands.
Her style is drawn not only from luxurious boutiques but also from casual street fashion. You can find everything for everyone on her personal blog 'Stylish by Nature'. This blogger is an expert on everything related to fashion – new clothing lines to accessories, designer labels and fashion events, as well as trends and style. She also tweets informative and honest reviews on her Twitter feed about almost every product that you could come across.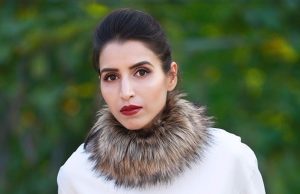 She started with her blog almost a decade ago. This was a time when Indian brands were not even aware of the significance of digital marketing. To follow her passion for fashion, she left the IT industry, which is a considered a very admirable move in the blogging community. Of course, money is flowing in for her now and her journey has been more than just satisfactory.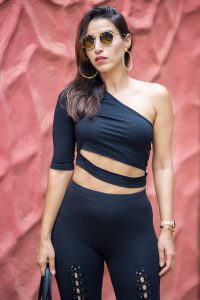 Money, however, has never been her objective. She always maintains editorial objectivity despite the influx of brand briefs. In case her aesthetics are not in place, she doesn't hesitate to say no. She always keeps her person touch intact even with brand proposition in focus. She is confident in the world of 'influencer marketing' and says that the girl next door will always relate to influencers and trust their word for quality products. As a result, she only maintains long term relationships with brands that reflect her tastes, values and ethics.
As a fashion blogger, she has also taken up the challenge of countering plagiarism. She believes that people might copy her style to the bones, but never can they copy her soul. The beauty mogul has advised the budding fashion bloggers to be original as the world can always see through.