Because at Creatorshala we feel the need to accommodate each and everyone, and we have some special love for those chubby ones out there, and I personally have a big soft corner for all those foodie girls. However we would never want anyone to tag behind in the fashion trail, and so here is team creatorshala presenting you with outfit ideas for plus size girls! 
–Stay Safe Eat Cake–
Pairing your lower with matching Shrug 
Because keeping the colour of your outfit uniform throughout not only makes you look thin, it makes you look elegant, and is something you can never go wrong with! We are super sure that you already have leggings of all the colours you like, and now all you need to do is get the shrugs according to your body type and you are more than good to go.
Summer Dresses 
We don't have any exact logic behind this, except for the fact that they look really good and sporty. Also we would love to break the barriers that short clothes are only for skinny girls. Wear them out and about and see for yourself. 
Also, you can pair them out with your favourite leather jacket or overcoat during the winter months. 
Poncho and Shawls 
The trick here is to conceal the upper half of your body, and be a living example of elegance at the same time! Since these clothing items are not used frequently adorning them would give you an edge against most of the people
Denims and White 
This is the best combo and looks good on everyone, Also everyone knows that they cannot avoid wearing jeans no matter whatsoever and the best colour to pair with this one is white! If you are not so happy with this simple look, you can always pair this one with a scarf.
Crochet Tops and Joggers 
The trick here is to pair something with spaghetti and trust me this one works all the time, you can wear this one to college, day outs and pair it with classy pants and you are more than good to go!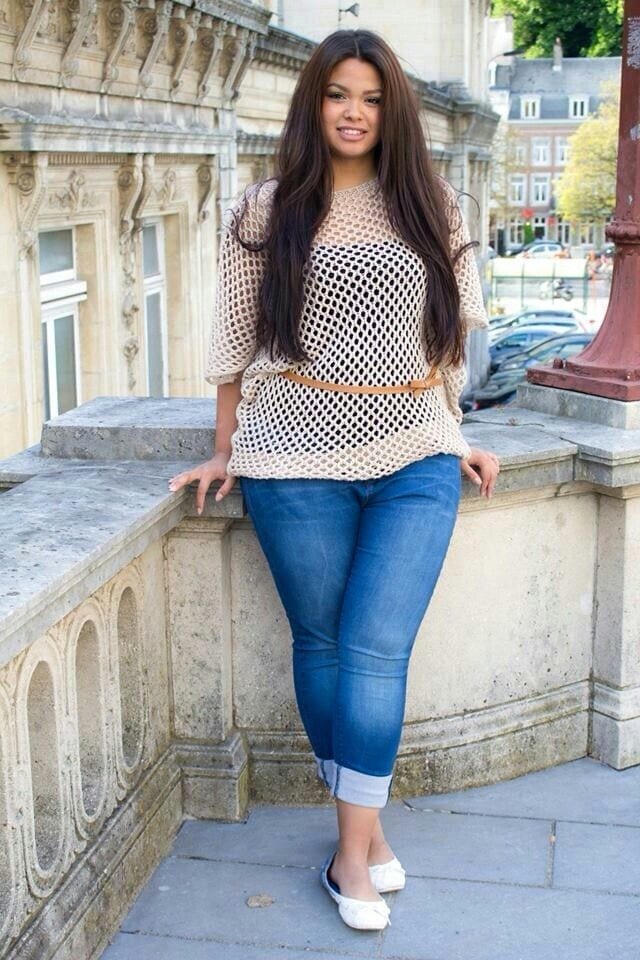 Oh, and also they can wear whatever the hell they want to paired up with a big smile, and the logic behind being so sure about the smile is that Chubby girls are always happy as their nerves are well protected.