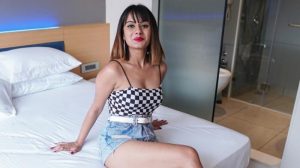 Fashion is like eating, you shouldn't stick to the same menu.
Not all of us have guts to actually quit our job and run after our passion. It takes a lot of power from within to  take some risk in life. It's very important to do what you love and love what you do. If you are not completely happy and satisfied with your work you'll never grow in life. Run after your passion and do everything in your hands to succeed, work hard and work smart. Give your 110% to things. You have to make your passion your paycheck at the end of the day.
One such person is Samidha Singh. Samidha is a renowned fashion and lifestyle blogger and stylist. She has collaborated with top brands in the world and has been a part of several big fashion shows. Samidha's journey in the world of fashion is something that will leave everyone inspired. She has attracted so many people to her Instagram feed and made them go all ga-ga over her pictures. Her sense in fashion will make you fall in love with her. The girl is an absolute fashionista and she is so effortless when it come to styling.
Singh studied Bachelors in Banking and Insurance from HR College in Mumbai and did Masters in Economis  from Mumbai university. Samidha soon realised her passion for fashion and wanted to go ahead and persuade it as a career. She knew she was never going to settle for a boring 9-5 corporate job so got herself enrolled in a Fashion college. Soon, she came to know about fashion blogging and there was no going back after. Today, Samidha is a known name in the industry and her content makes her stand out from the crowd. Life since then has been going amazing in fashion world for Samidha. She has been a part of London Fashion Week, Lakme Fashion Week, Goa Fashion Week, Bangalore Fashion Week and many others.