A woman is a full circle, within her is the power to create and transform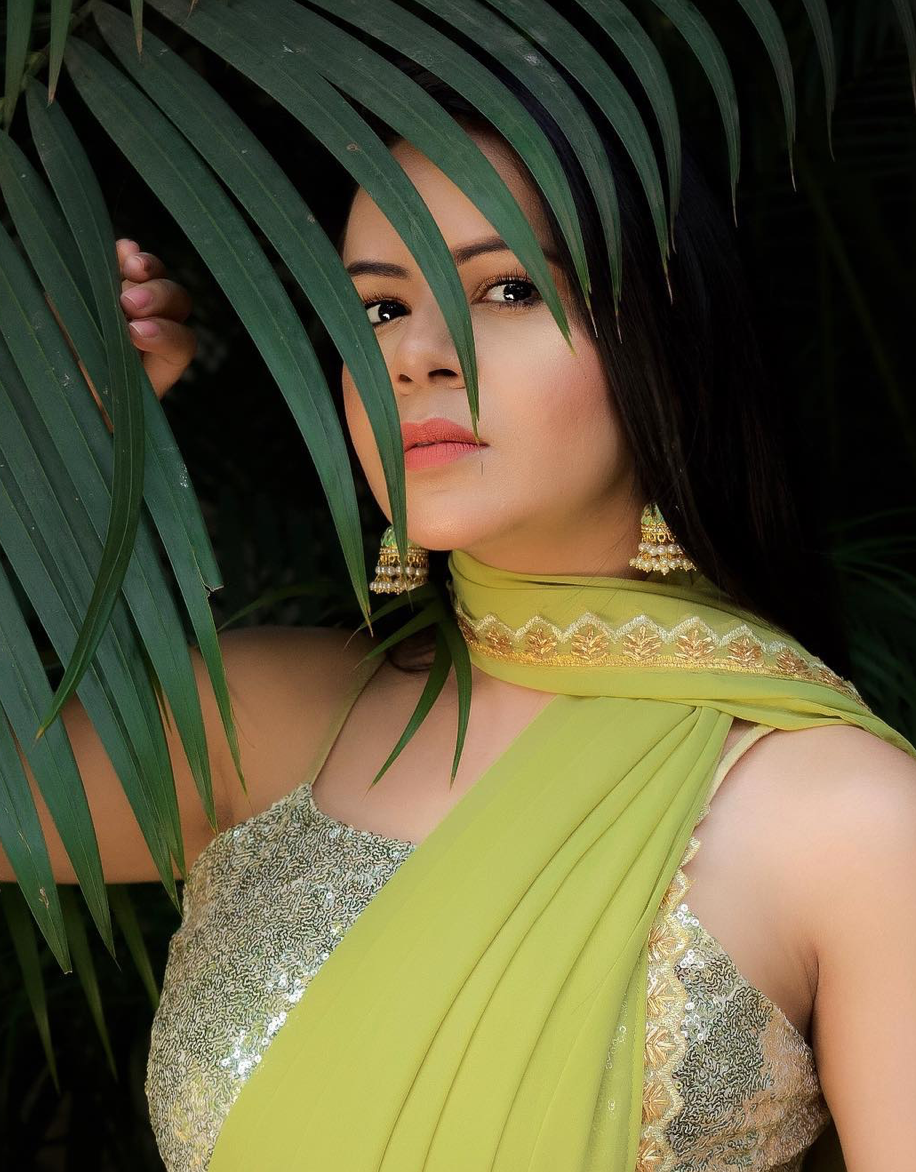 We have all been told a million times that all that glitters is not gold, or that grass is always greener on the other side or that it always seems easy once done, and probably a million more phrases stating that it is not what it seems. The same goes for blogging, how blogging is a full-time job and not just a pose and post drama. It is more than copying captions. Social media is guilty of glamorising anything and now and then we come across a post stating how it is not like that or how we should not compare our lives to what we see on the gram. However, it is not very often that we come across girls or bloggers who are willing to show the 360 of it. Who will take us through the rough patches as well, who have posted about downs they faced, who share their fears and anxiety and make us feel that we are indeed on the same page with the person that we inspire!
One such blogger who won our hearts, with all her heart to heart talks is Pooja Sharma, who blogs at thefashionchauvinist and is all the inspiration we need!
Balancing is an Art
Pooja is a blogger-an anchor and a lecturer. Her life is as hectic as it gets and she is super happy about it. She has tried her best to fit all her niches in the perfect frame and she loves being her multidimensional self.
Worth a Glance
Pooja thinks that blogging is more than makeup and pretty pictures it is about getting connected to your audience giving them a panoramic view of your life. She considers herself to be a life blogger and wants to share as much as possible, her blog post series on My Life is Great is worth a glance.
Some Legit Gyaan
We are all guilty of picking up our phones the moment we wake up and scrolling miles through our phones. In the world where social media has got a world of its own, it is extremely important to have a reality check once in a while. She has gone on record saying we should be very careful while selecting whom to follow!
Perks of Being a Free Soul
She said and we quote "Sometimes it is good to no less because you are not aware of implications and we go for the thing that we want to do," She says that it is good to start on a biased free note!
For the love of Fashion
If not a blogger she would have been a fashion designer because she was overwhelmed with her desire to create and speak the language of fashion!
Three Magical Words
Her funda in life is to Check-Change -Be! She is all about turning tables if she is not happy with what is being served and if applied this funda can make you as optimistic as she is!
Team Creatorshala's most Favourite Looks:
Team Red:
There is a boss lady who has swapped a black blazer for a sexy red avatar and we are nothing but awed!
Pretty in Pink
Every girl has a right-wear some extra pink and flaunts it with a smile that bright!
Open Your Mouth
If you have been following my work you know that I live to eat, and hence I am always successful in finding a picture with a full plate!
Wine O Clock
We all love wine after a long day of work, and since her day of work is probably worth a lot more work than ours having wine in that glam avatar has our eyes rolling!
Happy Faces!
Such a happy picture and we do have our favourite smiley midst all those!
P.S: The caption is as noteworthy as the picture itself! Drop those old slangs and turn all those gossip fumes to admiring eyes!