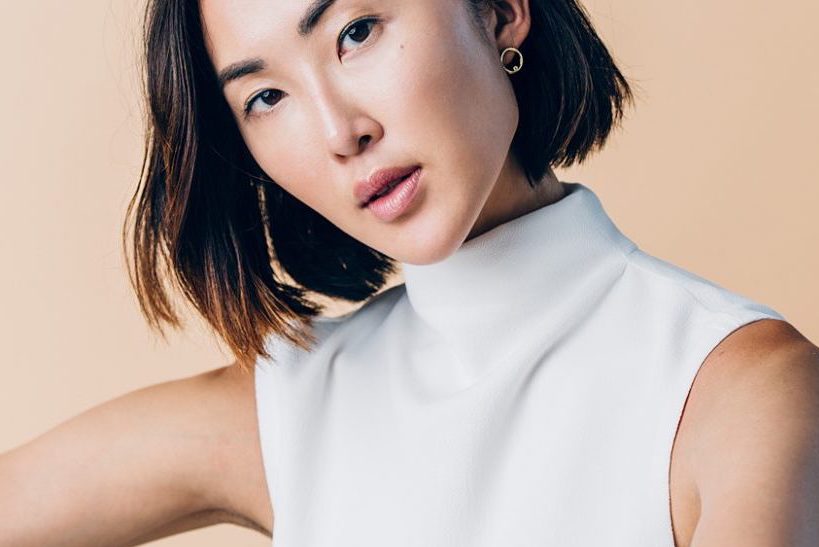 Passion is required if you want to be successful in life, and to make you believe that we are back with an inspiring story of a woman, who followed her passion and is now handling a business of millions of dollars. Today we will talk about, Chriselle Lim and her journey towards becoming a successful entrepreneur in the field of blogging and influencing.
Chriselle is a Korean- American fashion stylist and a beauty blogger. She was born in Texas and spent her early years in Seoul. She followed her mother footsteps and studied fashion from the Fashion Institute of Design and Merchandising in Los Angeles. After completing her education, she started working as a wardrobe stylist for major fashion magazines.
View this post on Instagram
It was back in 2010 when on her friend's suggestion that she started posting her vlogs on YouTube. Initially, Chriselle shared style tutorials on the site which were loved by many as she grew a decent fan following. It became difficult for her to post videos daily on the site and to counter this issue in 2011, she started her blog named 'Chriselle Lim factor'.  For a year and a half, she worked hard and posted both on her YouTube channel and blog. Being from a fashion school her knowledge in the subject was immense because of which her post viewership increased day by day, and she decided to make fashion blogging; which was her passion into a fully-fledged business.
She left her salaried job and started working as a full-time blogger. It took 2 yrs. for her to get her first paycheck as an influencer and after that, she never looked back. Chriselle now has more than 700k subscribers on YouTube and millions of followers on her Instagram profile.
She has employed 13 people at her downtown office in L.A. to create content for her blog. She has worked with the biggest names in a fashion which includes Dior, Gucci, LV, Armani and many more. In 2018, she launched the 'Chriselle Collection' with Nordstrom.
Chriselle and her team work deliberately to create the best content for her followers on all platforms and especially Instagram. They keep a strategy meeting daily just for her Instagram updates. They also keep a close eye on consumer behaviour. Chriselle's team puts a lot of efforts to provide the best they could for their followers.
More about Chriselle-
Her advice to the people trying to build a brand on social media platform is to find a strong and a unique voice as it is a crowded space, especially in beauty and fashion. She also advises hiring people that are better than you and the one who can help you in the technical elements of the platforms
View this post on Instagram
Chriselle regularly shares DIY, beauty, and motherhood blogs on Chriselle factor. She suggests the Korean beauty products to all her follower as she only uses Korean products for her skin.
Chriselle is a supermom and a wonderful wife too. The love for her family is immense. We see her posting pictures of her daughters now and then on her Instagram profile. The more we look at her pictures the more we fall in love with her. She is an epitome of a cool mom and a professional lady, and the way she handles her personal and professional life is phenomenal as she is setting a perfect example for the modern women out there.