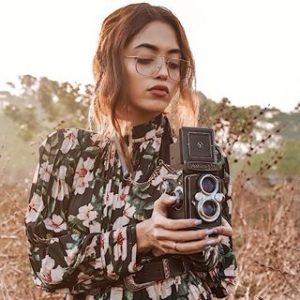 Winter season has finally started, it's time to reach out for our chunkiest sweaters and bundle up those warm scarves. While your favorite staples could never do you wrong (no matter how many times you wear the same black leggings), it's nice to swap out your usual ensemble for something different every now and then. The best part is there is a lot you can do when it comes to winter fashion. Get your Jackets out for a casual day out, Blazers for a date night, Scarves and Beanies to accessorize everything and Leggings because you can literally wear them with anything.
Who said you cannot look stylish when you are layered up and completely covered?
Looking out for inspiration? You need to head over to Greeshma Shetty's Instagram feed right away! Greeshma is a Blogger and Style Heat at Missa More Clothing. This girl likes her coffee black, Pancakes Stacked, Bags always packed and all this happens in a Fashionable way. Firstly, her feed is goals; no wonder Greeshma has attracted and hooked on thousands of followers to her Instagram feed. Secondly, her outfits are killer. You'll want to go and raid her closet asap.
We've picked out a few must have clothing items from her feed that you must style in Winter season:
Fluffy Knits 
Girls, trust me when I say this, you need fluffy knit sweaters in every color. Soft, cozy, comfortable and very stylish. If you have trouble styling them; just see how Greeshma has!
Over-Coats
Another must have item in your wardrobe is an over coat; specially in camel color. Over coats are great for layering, they look very voguish and give a nice girl boss vibe is styled right.
Knee-High Boots
Whosoever invented knee knee-high boots is a genius! Doesn't Greeshma look like she just stepped out of a magazine cover shoot? Knee high boots will surely keep you warm with dresses and look extremely glamorous at the same time!