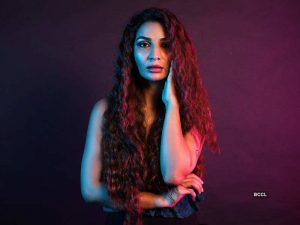 Life is really short to just stick to one thing and continue doing it. It's all about going out of your comfort zone and doing multiple things, experiment as much as you want, be passionate, do things you love but whatever you do; do it with your heart and soul. Our generation has mastered doing multiple things at the same time and succeeding. Why? Because just doing one thing is too mainstream and we know how to work hard and smart.
"I think that in order to be successful, women have to figure out what they're passionate about first. No matter what you aspire to, you've got to love what you do in order to be successful at it."
– Michelle Obama
Welcome back our reader's! Today's article is dedicated to the very gorgeous and stunning: Shruti Yogi. Shruti is an Indian Television actress, model and now also an influencer on Instagram. She is known for her roles in popular daily soaps like Ishq Main Marjawan, Kuch Rang Pyaar Ke Aise Bhi and Arranged Joint. Her audience admired her in all her serials and now are hooked on to her Instagram feed. Shruti has already made a name in the influencing world; she posts about fashion trends, lifestyle, beauty and travel.
Let's just admit it, we are in love with her feed. Once you start looking at her pictures, there is just no going back because they are so damn good and one gets hooked easily. The diva makes sure to put in a lot of effort with all her content and she pays a lot of attention to all the little nitty-gritty details which actually makes a lot of difference. Shruti, without any doubt, is a big time fashionista and her style game is always on point. She's definitely not a faint at heart when it comes to fashion. We love how she manages to carry herself with such grace even in bold outfits and is not scared to experiment.  And oh, those poses!
It's amazing how Shruti is doing wonders in both acting and influencing. Way to go girl!