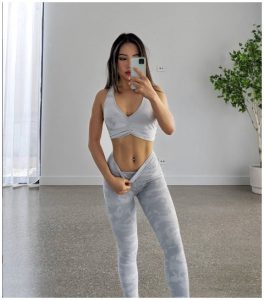 Every generation gets a workout and fitness ideal they deserve. In the 1950s there was Jack LaLanne, in the '80s there was Jane Fonda and Richard Simmons, and the '90s has seen many celebrity workout videos.
But in 2020, all eyes are on Chloe Ting, a YouTuber who has enraptured Generation Z with her savage yet extremely simple workouts that promise you everything from a perfect booty to six-pack abs.
If you're still unaware of this great personality, let me enlighten you! Chloe Ting is an Australian Youtuber who has been the most popular topic these days when it comes to home workouts.
This fitness freak is immensely popular for her YouTube channel, where she publishes fitness, fashion, and travel content for her subscribers. She is also a Gymshark athlete and has worked with many brands. Chloe Ting is a member of the famous YouTube Star list.
Chloe Ting is an extremely optimist and energetic 34-year-old fitness YouTuber whose workouts videos have earned tremendous popularity in the past few months mostly because of the TikTok trend.
The ongoing pandemic and lockdown situation has caused a drastic change in everyone's life. If you're a fitness freak and going to the gym daily was an inseparable part of your life. Unfortunately, now you can't do it anymore! You have to adapt yourself to the home workouts.
There are many perks of home workouts, such as no one sees you sweating badly, you get your privacy, and you can set your own pace.
One of the most popular social media apps, TikTok, has been a very good resource for the people in the search of some home workouts while the gyms still remain closed. When searching for home workouts a name that keeps popping, again and again, is Chloe Ting and her workout challenges.
More About Her Journey: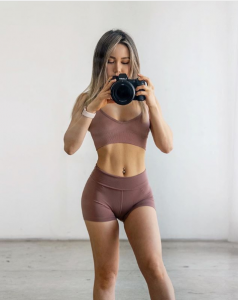 Her YouTube channel is home to her most famous videos in which she practices various ab exercises involving reverse crunches, a Spider-man plank, Russian twists, a plank with hip dips, and an up and down plank, and much more.
Her most famous video, and the one that inspired the #chloetingchallenge hashtag on TikTok, is her "Get Abs in Two Weeks" video which has received more than 233 million views alone, and another one is her "Do This Everyday to Lose Weight" video, which has reached 107 million views on YouTube.
Though she has become one of the leading YouTubers now, her beginning was not very great.
Before her YouTube challenge rose into fame, she completed her master's degree in financial marketing and has also received 3 other degrees. Wouldn't that be a perfect example of "Beauty with Brains?"
Today, she is a fitness and travel vlogger, blogger, and social media influencer with 14.4 million subscribers and more than 1 billion total views on YouTube.