Nikita Bhatia Whig has never failed to surprise her audiences. This beauty mogul is the new-age celebrity and influencer that we all aspire to be. She knows no bounds and has made a name for herself with a very unique adoption of the latest fashion trends. She has taken the world by style and contributed immensely to the changing face of fashion.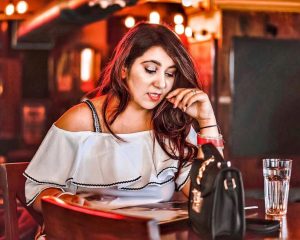 She has brought in diversity to the world of fashion by making it more empowering to curvaceous models. She believes that the typically built 'thin' type shouldn't be the sole focus of the fashion industry. It should be inclusive of all shapes, sizes, colors and backgrounds. Nikita also works incalculably towards bringing in more range of clothing, highlighting the fact that insecurities come in all shapes and sizes and to get the media away from the 'size-zero' stigma surrounding magazines.
She started her blog, The Shopaholic Diaries, almost a decade ago in 2011. This was a time when Indian brands were not even aware of the significance of digital marketing. Even though she started blogging as a hobby, she gained immense popularity, recognition and appreciation through it. She is now a full-time blogger who produces fashion and lifestyle oriented content for her loyal and ever-increasing audiences.
Her Instagram account @theshopaholicdiaries, where she shares her passion for fashion, shopping, and style has earned almost 199,000 followers. Her authentic and realistic attitude also stems from her MBA as digital marketing strategist and she has contributed generously to the tide in every manner possible.
Her success in the world of influencer-marketing is also extremely venerable. She has collaborated with Ariel, Streax Professionals, and Shein among others. To top that, Nikita has featured in LG Nexus and Allen Solly video series. Blogadda also honored her with the title of 'Best Fashion & Lifestyle Blogger', in 2015. She also got featured rank 4, just ahead of Gia Kashyap, in the Top 100 Indian Fashion Bloggers List.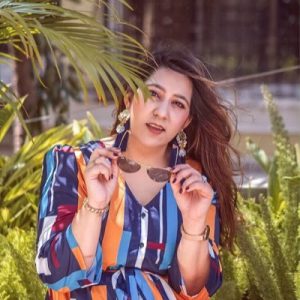 Nikita Bhatia Whig continues to inspire with every day that passes. As a fashion blogger, she has also taken up the challenge of countering plagiarism. She says that people might copy the style, but never can they copy what is in your soul. She advises the budding fashion bloggers and influencers to always be original because the world can see through.