This fervent fashionista and lifestyle blogger has turned her thoughts and ideas into a stunning web journal.  Based out of Delhi, she started blogging in 2010, reviewing collections, trend-spotting in major fashion events and chronicling everything that seemed to fancy her at the time. She has become more fashion and lifestyle oriented over the years, categorizing her blog into six main areas of interest- travel, media, shop, events, beauty, fashion and lifestyle.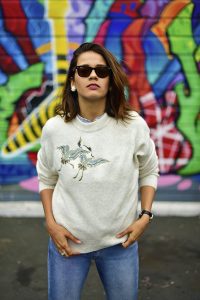 She is a constant in major fashion events with a style that is bold and confident, and a personality that is strong and magnetic. As per her own design sensibilities, she is always adapting, evolving and changing fashion statements. Along with tips on fashion, reviews on make-up and a regularly updated shop section, she also has a curated compilation of her current 'Objects of Desire'.
Her blog includes a collection of different media in which she has been featured and she hopes that the section keeps increasing! Apart from items that are on her wish-list, honest reviews on the beauty products that you will find in her bag are also uploaded there. She also writes about her blogger meets, fashion weeks, alcoholic and musical evenings. Most importantly, she is very open about her personal style which is why her blog had been voted one of top/trending ones by The Economic Times.
Apart from personally creating and organizing her content and posts, she has also collaborated with major brands like Hermes, Motorola, Pantene and Bobby Brown. This fashion influencer also has Burberry, Vero Moda, Dior, MAC Cosmetics, CaratLane, Gap, Le Meridian, Honda, Chanel, H&M, and Michael Kors under her belt. She loves Ritu Kumar and Anju Modi, highlighted by how she blends traditional and trendy accessories in a quirky way with her outfits.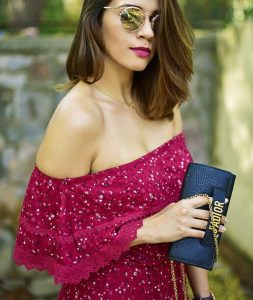 She says that when she joined Instagram, there has been a shift in a want to consume good quality content to caring only about the numbers. With the growth in the realm of digitization, there has been an exponential increase in competition, making the Indian market very cluttered and chaotic. The purpose of influencers isn't well-comprehended by brands that are unable to tap their talent and importance of their content, according to Akanksha Redhu. However, she stands her crowd even when only numbers are looked at.
She likes to be involved in the creative directions of a campaign. Pitches should not be only focused on the number of followers and likes. She says that quality will always stand out and prosper, even if there is stagnation. Akanksha only works with brads that appreciate her content and match her values, ethics and interests.