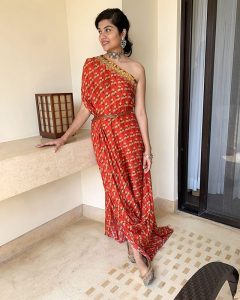 Meet Mehak Sagar Shahani – who is primarily an entrepreneur, a mom of one, but shot to fame with her beauty blog – PeachesnBlush. She first started writing her blog in June 2010, while pursuing her Bachelors in Economics from the Delhi School of Economics. She remembers being reprimanded by her family members for 'always being on the internet', but she had a fondness for beauty blogging for as early as she can remember. She started off the blog as a small endeavor, as a hobby, but it ended up giving her the exposure that she'd never dreamt of getting. From the early onset, her blog gathered a small but loyal number of readers, which only kept increasing with every post. Her big break came two years later when she was approached by Cosmopolitan India and was featured in their March edition. A year after that, she was interviewed by Femina Magazine and was featured in the April edition of the magazine.
Even though Mehak got invested in her startup, WedMeGood in 2015, she kept advising her readers on which products to use and which ones to watch out for. She puts special posts reviewing products that suit Indian skin. She specifically features less-known good quality products to cater to the budget of all kinds of audiences. In the few previous years, she has also given her readers her own DIY interior designing tips. She also became the Indian correspondent for the global beauty blogging website, Temptalia.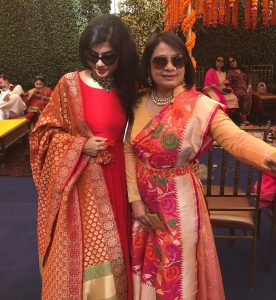 For her initiatives in the beauty blogging world, Mehak was Named Amongst the Top 5 Most Influential Bloggers in Delhi by HT City, Named Amongst Top Indian Bloggers by Business India, Official Blogger for French Connection, India (FCUK). This economist turned entrepreneur was awarded Superwoman in the brand marketer category by Social Samosa.