One of the most famous beauty moguls, Karishma Yadav Bhalla, has made a presence in the realm of digitization with her creative approach and admirable fashion sense. One could say that she has made into the wall of fame in almost no time. She has also established a very admirable and impressive profile, as well as showed credibility in her content to both the audience and the brands.
The owner of the well-known fashion blog 'Pink Trunk' is an expert on everything related to fashion- new clothing to accessories, designer labels and fashion events, trends and style. She has blended western and eastern cultures into a unique couture. Karishma knows what it takes to be courageous, lovely and influential. As a result, her private blog is the ultimate stop for everyone who wants to elevate their wardrobe in a distinctive fashion. Being able to transform an easy outfit into something worth turning heads for is just one of her fields of expertise.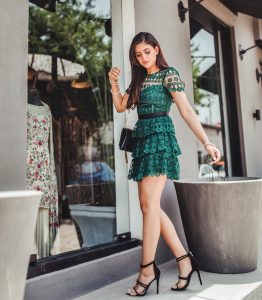 This fervent fashionista has gained immense appreciation and recognition as an Instagram influencer, blogger and content creator. This digital creator also has a gigantic following of 134k and an audience that is very loyal and ever-increasing.
She is also extremely confident in the world of 'influencer marketing'. Her collaborations with Lotus and Syska plus numerous other known brands are fresh, distinctive and more than worthy of appreciation in the blogging community. Moreover, it seems like money is not her objective. Despite the influx of brands, she maintains her editorial objectivity. Karishma always keeps her personal touch intact and her aesthetics in place, even with brand proposition in focus.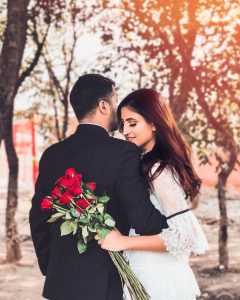 She has also made her dream wedding with long time beau, Karan Bhalla; go viral with a personalized hash-tag '#karma'. Her very romantic outdoor pre-wedding shoot with photographer, Arjuninder Singh, has fans head over heels. Even her wedding ceremony is a clear reflection of her exclusive sense of fashion, mirroring her vision and fitting into her slinky lifestyle. People would happily steal each and every wedding trend set by the beauty mogul in the elegant yet simple ceremonies of #karma.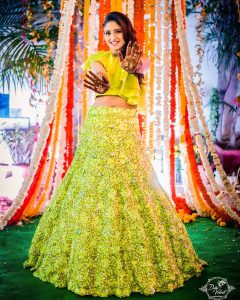 The girl next door is always going to relate and admire Karishma Yadav Bhalla. Who wouldn't, especially when the girl had 'fries' made on her palms during her 'Mehendi', showing off her ultimate love for food?  Her long-term relationships with brands that reflect her tastes, values and ethics have a ton of money flowing in for her, and her journey has been more than just satisfactory. If you are passionate about incorporating the latest trends into your life, visit her profile for honest reviews and recommendations on fashion, beauty and lifestyle!