With a unique personal style, Magali Vaz has pulled everyone towards her blog (https://magalic.com) which was launched in January, 2009. This content creator started her blog as a junior in college and currently spends about a quarter of every year being a digital nomad. She is an absolute chai-lover and shows a deep adoration for cats.
Magali Vaz is born and brought up in Mumbai, Maharashtra. The 25-year-old is a Goan by descent, and spent her first few years sailing the world with my family. Her father is in the Merchant Navy and more can be known about her life and likings through her video (https://www.youtube.com/watch?v=85bBJI-66Aw) titled '25 Facts about Me'.
She believes that her blog is an extension of herself. She created it as a 16-year-old who was just about to start college and has evolved immensely over the years. Earlier, her blogs used to be a personal diary or a web journal for her because back then, social media didn't really exist in our country. However, her blog is now her own personal brand.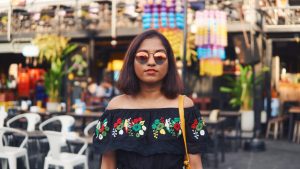 She writes about lifestyle, food, technology, beauty, personal style and her travels. She isn't stubborn about what she creates and makes sure that her content is trending and 'shareable'. She has built a thriving passionate global community for women to learn and share their experiences.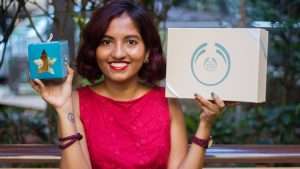 She also loves telling stories through videos. She has a YouTube channel (http://youtube.com/c/MagaliVaz) as well as a Vlog channel (http://youtube.com/c/MagaliVlogs) to express her opinions fashion look-books, makeup tutorials, travel vlogs as well as her daily life at home.
She has a very sustainable full-time job in content-creation. She earns through a wide range of brand collaborations, display advertisements, affiliate programs and several other streams of income. She has been nominated for many awards by Elle magazine and Cosmopolitan. She has worked with some of the best brands out there and continues to create content that is true to her and resonates with her loyal and ever-increasing audience.