By doing what you love, you inspire and awaken the hearts of others.
What you want to do in life is more important than what you are doing. One can only be truly successful if they are totally happy with what they are doing. Don't let the society or anyone stop you from going after your passion and turn your dreams into reality. And of course, why practice law when you can influence a million people on social media?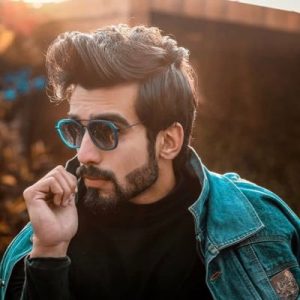 One such name is the very dashing Karron S Dhinggra who is also known as 'The Formal Edit'. Karron who started his career as a corporate lawyer  is now one of the leading men's lifestyle influencer in India. Karron has hooked on lakhs of followers to his Instagram feed which is full of his breathtaking and drool worthy pictures. He uses his blog The Formal Edit to express his take for fashion/lifestyle and to influence the world.  He gives solid style and grooming ideas which articulate the personality of his followers and give them the right edge. We have to say, he does full justice to his blog name. We haven't seen a guy looking this perfect and groomed in formal wear the way Karron does.
It's absolutely delightful to see how this guy carries himself. A perfect combination of classy and trendy is how we can describe his unique style. From denim jackets to semi-formal blazer, from comfy hoodies to well-fit shirts, from prints to solids, from ethnic to formals; is there anything this Karron cannot carry and rock? This is the reason why within no time, his fashion updates on how to experiment and make people aware about latest fashion trends made him popular among youth and stand his blog out of the crowd. Take your notebooks and pens out, its time to take notes you guys!
View this post on Instagram