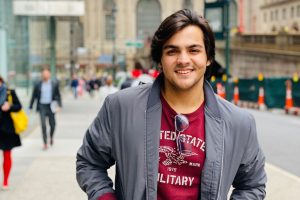 Since the past decade, YouTube has become a very huge platform making it a tough competitor for traditional media. Several celebrities rose into fame with this video sharing platform instead of other mediums such as television and radio.
These online celebrities don't just have a huge fan following but they also receive a considerable amount of income via advertisements and sponsorships. There are several renowned Indian YouTubers as well. Today, we are going to talk about one such well-known YouTuber, Ashish Chanchlani.
Ashish Chanchlani is a popular Indian YouTuber and content creator. He has named his channel as Ashish Chanchlani Vines. His channel completed 10 million subscribers in the year 2010 and today, he has 20 million subscribers on YouTube. He mainly makes fun and comedy videos on YouTube.
More About Ashish Chanchlani: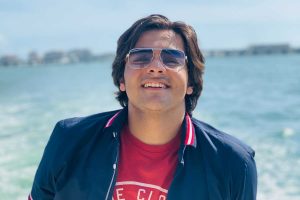 Ashish completed his graduation from Datta Meghe College of Engineering, Navi Mumbai. He has done an acting course from Barry John Acting Studio, Mumbai.
Becoming a YouTuber wasn't always the plan for Ashish. He had no idea, that his hobby of making videos would turn into his career. He used to upload videos of things happening in real life, his followers gradually started increasing. He started it out of passion and have still kept it alive.
He loved acting and wanted to pursue his career in acting, but destiny had other plans for him. As that never happened, he started making people laugh. This wasn't intentional but due to luck and hard work, he started attracting a lot of people. He gave time to the digital era when nobody else was trying. So, that worked for him really well.
Ashish is a true believer in following what his heart says. In all of his videos, he just follows the path his heart shows.
However, in this thing about making videos, not everything is loved, even by loyal followers.
And it matters how you handle such instances and comeback in action with better content. And hence, he takes his fans' suggestions and listens to them. He watches his own videos and tries to understand what went wrong. He also shows it to other people. He gets back and then rebuilds himself. He brings back a lot of energy and all his heart into it. He says that, if he works his 100 percent in this video, then he makes sure to give his 1,000 percent in the next one.
The best thing about him is that he understands even the little things well and makes really interesting videos. Even though he is already a well-known digital face, he still has a deep desire to make movies someday. He wants to make people laugh in different ways and also entertain people in other ways rather than just comedy. He wants to make movies and to act in Bollywood one day, not as a star but as an actor and direct a movie.