Gia Kashyap, with her aesthetics and amusing captions, is one of India's most famous fashion bloggers. She started off her blog in 2009 when the Indian market was completely alienated from this concept. Gia has literally grown with her blog and has exceptionally adapted to the market. Apart from being the creative mind behind giasaysthat.com, she is a lover of photography, documentaries, table tennis, PC games, doodles and illustrations.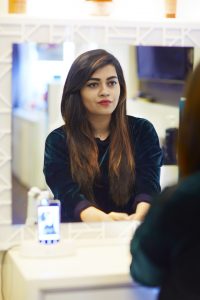 She was very enthused by colors as a young girl. She says that she always made doodles of people, clothes and shoes in her notebooks. She started working as a graphic designer at a mere age of fifteen. By the time she was eighteen, she has her own business of t-shirts. First year of college started to bore her so she started her own 'offbeat' career of blogging. She wanted to express herself beyond the major she pursued in her college. She was writing as a fashion columnist for renowned publications by the time she turned twenty-one.
'Gia Says That' was initially a very 'opinionated' blog, according to Gia, that turned out to be one of the most influential fashion blogs in the country. She shares her love for colors, textures and compilation through it, helping you escape the mundane world. It has also allowed her to collaborate with some of the biggest brands in the industry.
Gia knows how the industry rolls and her content isn't just content to her. She is the same person online as well as offline. She has never shied away from revealing her true personality and has always been open towards her online family. This gives a real edge to her content in this cluttered space.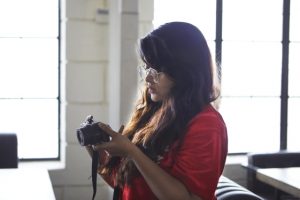 As far as maintaining her editorial objectivity with the influx of brand briefs is concerned, she rejects brands when she isn't happy with the way they want her to portray their product. She believes that more than the brand, content creators understand what works for their audience. For this reason, perhaps, she would have been a graphic designer or creative director if not a blogger.
Gia says that micro-celebrities are an asset to the fashion industry. Influencers and bloggers are not only more relatable but also more realistic. She advises all budding fashion bloggers to treat each and every campaign and project as their first one.  This choosy but classy brand campaigner goes by the mantra that success is subjective and we must create our own road. We wish her all the best for her future endeavors!