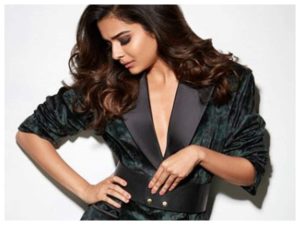 Mithila Palkar is a well-known digital face and influencer, she is very popular for her role in the web-series, "Little Things." She has also starred in various web-series, like "Official Chukyagiri, " "Girl In The City, " etc. Other than the web series, she has also worked in a few movies like "Muramba" and "Karwaan."
She posted a "cup song" on YouTube in March 2016 and her video became viral with 5 million views to date even before she realized and brought her a lot of attention from her fans. In her video, she used a plastic cup as a musical instrument and this innovative idea of her along with her charming personality worked great together for her video.
Initially, she just had 5k people following her on Instagram but after the successful upload of her famous cup song "Hi Chal Turu Turu". There was a meteoric rise in her followers, and her followers increased from just 5K to 45K in no time. This lovely girl has won the hearts of millions. According to the latest counts, today, she has reached 2.4 M on Instagram.
Making the best use of the quickly growing digital media, Mithila Palkar came into the limelight after her song "Hi Chal Turu Turu" became popular on YouTube. Starting up her acting journey with a web series, this budding finally ended up entering Marathi Film Industry and Bollywood both.
More about Mithila Parkar: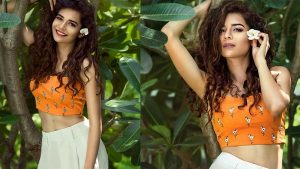 Mithila has attained professional training in dance and singing. Also, she is learning Kathak currently. She is fond of singing and lives to sing from a very young age. She has a firm belief that music is something that defines her.
It was when she was 12-years-old that she staged her first performance for inter-school competition, and from there, she knew what she wanted to do in her life. According to her, it is the theatre that has taken her to this level and gained her fame. She has worked with Q Theatre Productions for the youth theatre festival Thespo.
Mithila became the favourite for most of the young generation as "Meera Sehgal," the popular character played by her in "Girl in the City" web series. She says whatever character she plays, she tries to feel that character and that's the little secret to her success. She admires actor Priyanka Chopra a lot for her career choices.
Despite her parents having a house in Mumbai's Vasai, Mithila and her sister moved to their maternal grandparent's house as it was easier for them to travel from there. When Mithila decided to pursue acting as her career, her grandfather was not very pleased with her decision and opposed it.
Her grandparents came from a typical Marathi family where they respect the value of rules and regulations but she still didn't give up on her passion and today, she has made great success in the field.
Later, when he learned how talented her granddaughter is, he purchased a new smartphone just to watch her granddaughter's videos. Well, we have to say, he is one proud grandfather now!