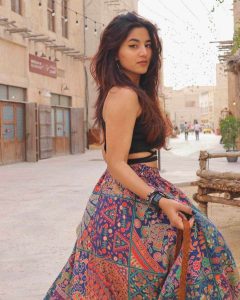 Somya Gupta popularly known as thesassthing is a well-known Instagram influencer and fashion blogger. She is also called Michu by many of her friends and family. She is famous for her beautiful looks, cute smile, her style, and hot personality. She is also loved for her very cute dimples that would mesmerize anyone within seconds.
She is just a 22 years old Delhi girl and has such a huge fan following. She is a software engineer and earlier she used to do coding. She initially started fashion blogging just for fun and later decided to pursue it as her career. This is how our engineer girl turned into a well-known fashion blogger, influencer and her beautiful journey started.
She writes mainly about fashion, beauty, travel, diet, exercise, etc. She is immensely popular for her great fashion sense. She has 650K+ followers on Instagram. She usually shares her fashionable outfits and modeling photos on her Instagram page "thesassthing_".
Other than that she is also a very good dancer and great makeup artist. She has made many dance videos in the past and posted them on her Instagram. She also makes many short videos on makeup.
She has a very cute obsession with pineapples. She also launched sweatshirts labeled with "Being Ananas".
More about Somya: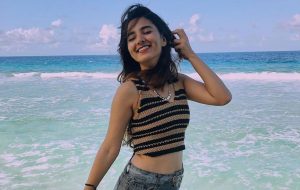 She has gained popularity for sharing lifestyle pictures from her own daily life. She likes experimenting with new looks out of the clothes she already has or by making something new out of her already existing outfits. She gives very helpful tips about fashion and makeup as well. You will just be astonished looking at her Instagram pictures, the way she talks, and her cute smile.
She recently celebrated her 22nd birthday but success has already found its way to her. She is advertising for more than 50 brands. They include some big brands like Calvin Klein, Loreal, Lakme, Maybelline, and One Plus. This 22 years old, earns around Rs:2 lakhs a month.
Ahe is also seen in a promotional video for Garnier light cream, in which she is playing in her room with balloons and making little hearts on her cheeks with the cream.
In an interview, she informed that earlier she received many advertisements proposals by many brands which were unpaid but as her following increased many big brands approached her for paid promotions of their brand.
While she continues to pursue her education, Somya has a great plan to start her own clothesline and YouTube after the completion of her graduation.
Girls like Somya are such a great inspiration for the youth. At such a young age she has really achieved great success with thousands of fans following her.