The only way to great work is to love what you do. If you haven't found it yet, keep looking. Don't settle. As with all matters of the heart, you'll know when you find it.
An engineer by qualification, a UX designer by profession, and a beauty and fashion blogger by heart- this is exactly how versatile our glamorous blogger Sahana Ramanand is. Sahana is the voice and face behind the blog Glamour Journals based in Bangalore. She has always had a special place and craze for everything beauty and fashion in her heart; which is what made her start blogging on all her days off.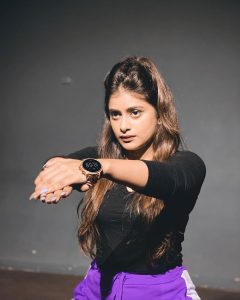 Her love for fashion and beauty is pretty damn evident in all her posts. The best thing about her blog and Instagram is that she keeps her content very relatable which is what has hooked on 95.4K people on her IG. This diva adores fashion but she isn't a fashion victim. She loves to stay up to date with all the latest fashion trends and follow them loosely but likes giving her touch to it. Sahana manages to slay whatever she wears with so much class and sass, it's amazing!
Sahana is a big beauty enthusiast as well. She loves picking up her makeup brushes and get all dolled up. She believes makeup brushes can act like magic wands and help you create anything you wish to. On her days off from work; you'll catch her applying some color on her eyes and lips-creating all the unique looks possible. Though the look she swears by is bold red lips and classic cat eye- one cannot go wrong with it.
It's not really easy to juggle between your profession and passion. You can only do this when both are equaly important to you and wake up with goals in your head. Sahana is a motivation to all!