Let's face it, we all are entering in a fully digital era where digital marketing is empowering every industry and fashion industry has always been the most prominent of them all, approving digital platform as it's go-to marketing options. So if you're hustling with your daily routine but also want to walk with the latest trends, we have simplified it for you by picking these TOP 10 FASHION INFLUENCERS of DELHI that you cannot miss.
10. INSHA GHAI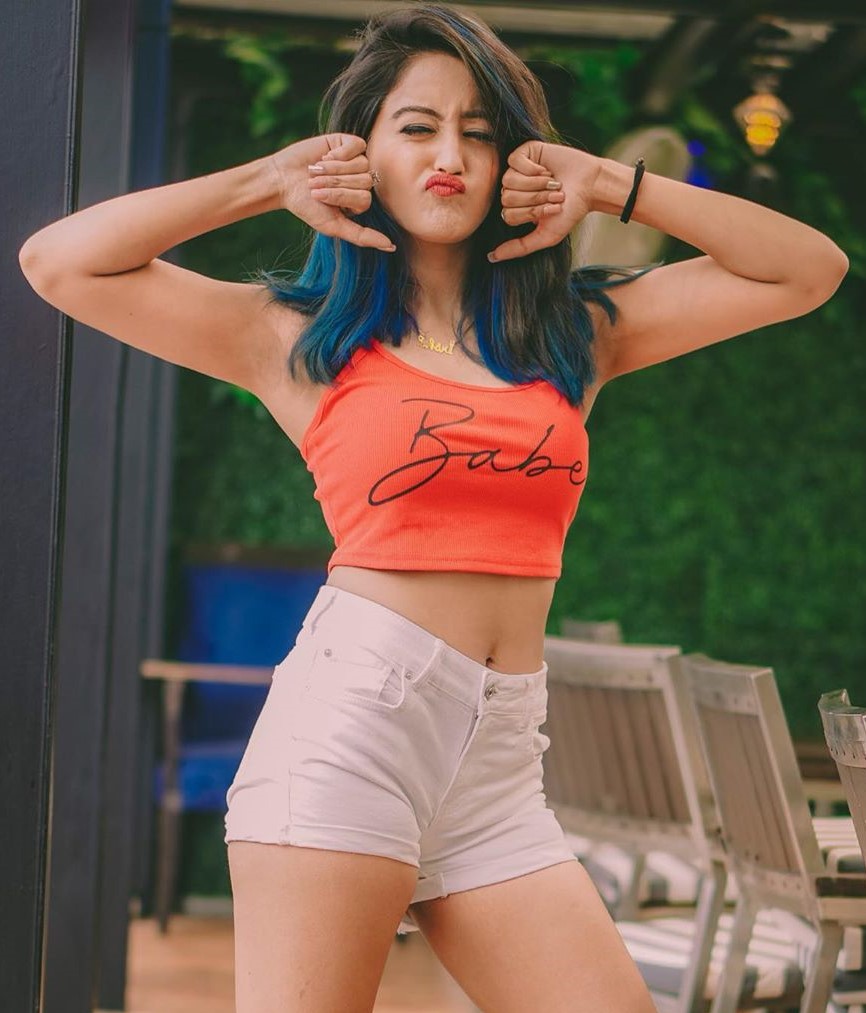 This chirpy little fashion bird is ready to bring freshness into your wardrobe and style. Insha Ghai has a very fine and casual bling in her way of dressing. She brings you a very bold side of girly outfits and makes it into something neoteric each time. She also posts fashion and beauty tips as well as some sneak-peek in her life to give you some lifestyle inspiration. This 24 year old has a lot on her plate if you're looking for cute tips and tricks of fashion. There's a slight vision of risk in her outfits as unlike others, she isn't afraid of mixing different colors and vibes together in her clothes. Her risk taking attitude of has made her accumulate a lot of followers on her Instagram page and made her into the internet star that she is now. So if you're a happy-go-lucky person who has a dainty style, Insha is your fashion match.
Here are some of her vivid oufits:
Bossy with a pinch of girly
9. SURBHI SETHI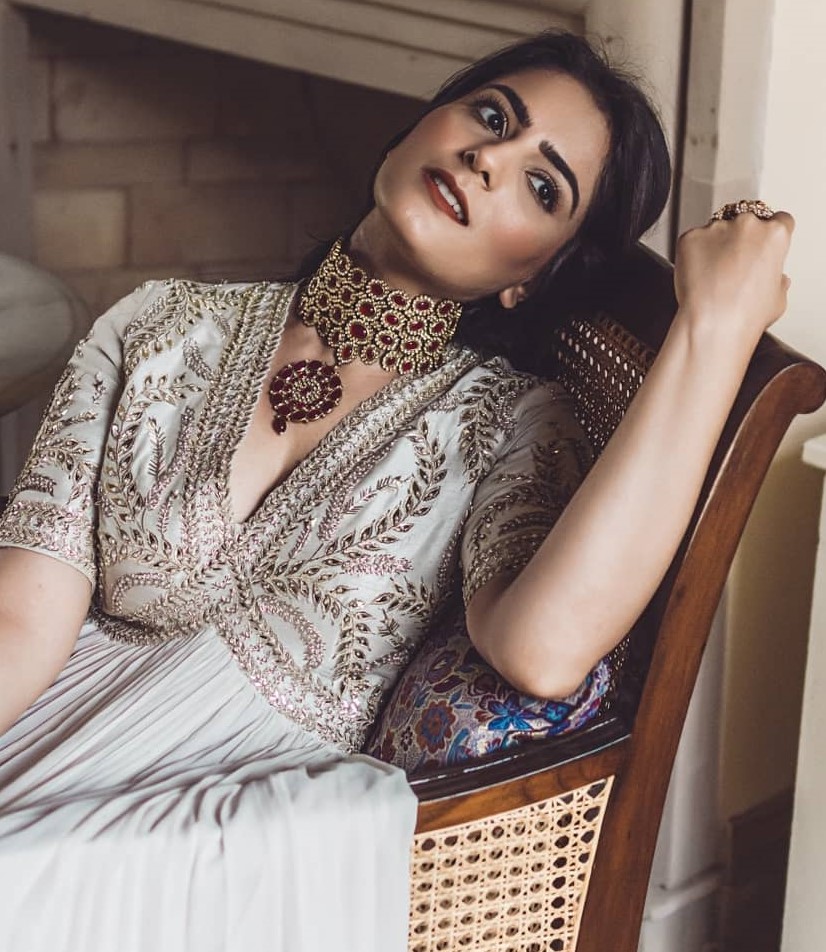 Surbhi Sethi is well known for her love for fashion. With her blog 'HEADTILT', she managed to get a really good rep in the world of blogging. She knows how to carry herself and has a very royal and sophisticated sense of style. You can very easily see her knack for indo-western style in mostly all of her outfits and she's always found giving them a modern touch as its one of her strong weapons. Her style reflects apt amount of maturity and youth simultaneously. She is in fact going to get hitched in a very less span of time and you can't even imagine how this diva is gonna look as a bride. Since the wedding and festive season is just on our door steps, you know who's door to knock for fashion and bridal inspiration.
RED SAREE, al

ways a statement!
Authenticity is in her DNA
8. AIEN JAMIR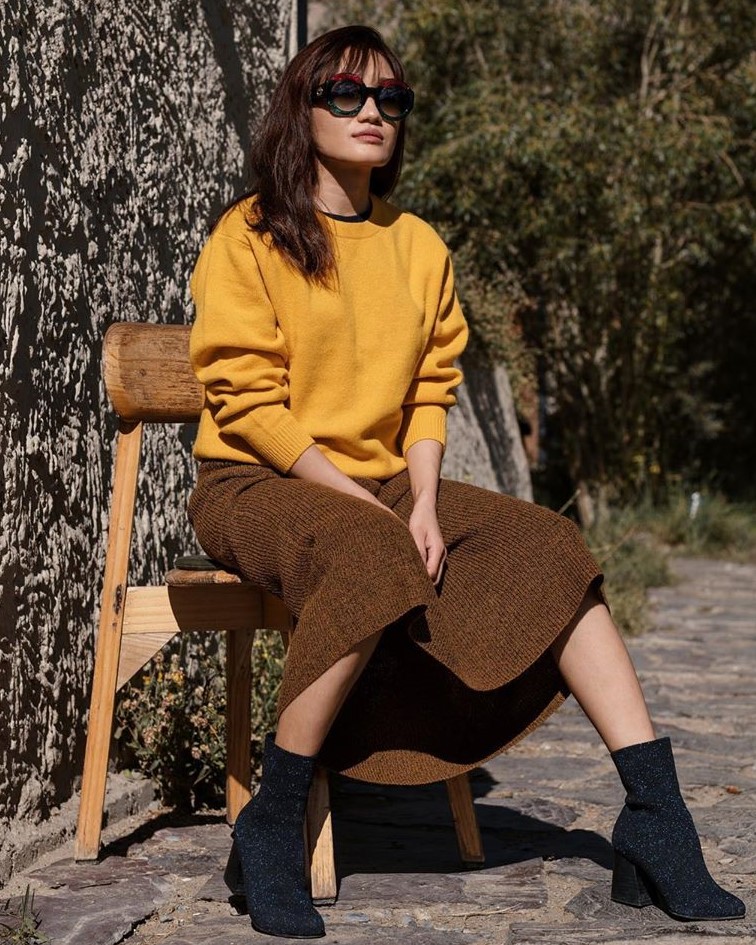 Aien Jamir is literally 5 steps ahead of us when it comes to style. She has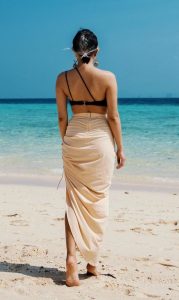 a knack of making everything around her beautiful and aesthetic and the same is reflected in her photos and feed. She started with a blog called 'Fashion & I' and from there gathered a good viewership. She is really fashionably forward and gives us beauty and skincare tips too. She is also addicted to travelling and will go to any limits to sustain peace and stability inside her and in her outfits. She always manages to transform her daily casual outfits into something any designer would love to see on their model who's walking down the ramp. She has an outfit for anything and everything, may it be office wear, street wear, casual, travel, chique, girly or something to go on a beach day, you name it and she has it for you. Apart from being a fashion influencer, she also gives out travel and lifestyle goals. So if you want travel and fashion inpiration hand in hand, you know whom to go to.
watch her slay Monochrome
Make it Simple and Badass
7. MRIDUL MADHOK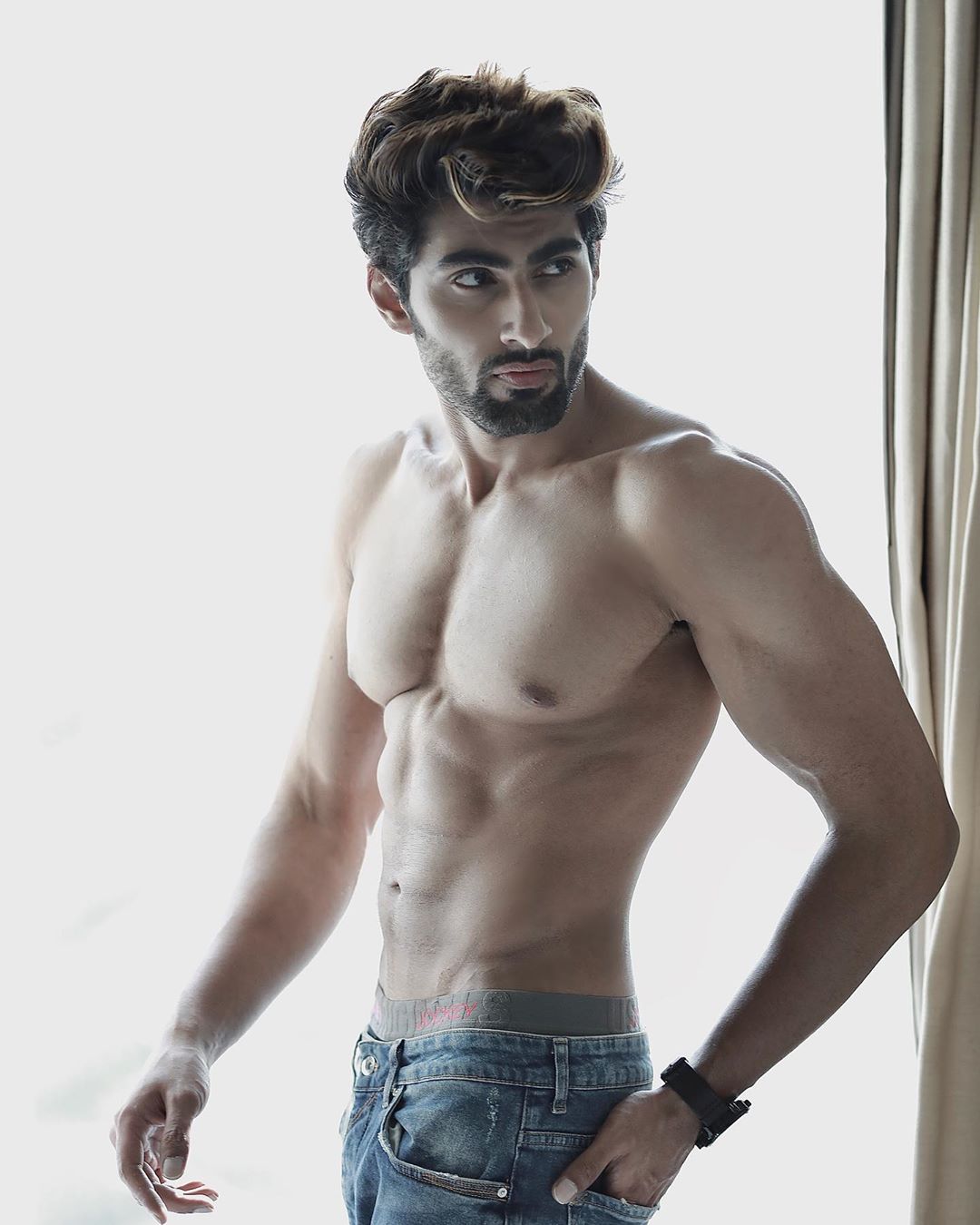 Now what do you say about a guy who has it all? By 'all' we mean good looks,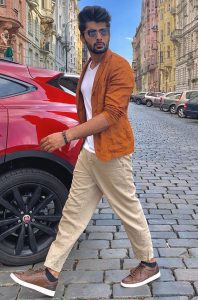 fitness, talent, and a good fashion sense. We'll be left without words right? That's exactly what Mridul does to his female fan following. This internet sensation tends to have a good sense of styling clothes. This 28 years old hunk will give you a good insight in the world of fashion for boys. He is a very well known tik-tok star and has a very big fan base because of a show that he did on MTV channel. He is a full package as a fashion blogger and will give you fitness inspiration too as he is a fitness freak himself and is addicted to building up his physique. Watch out for this fashion geek to charm you in his further projects.
Neon Green and Black could be BFF
Effortless Stripes are always IN
6. MEHAK GHAI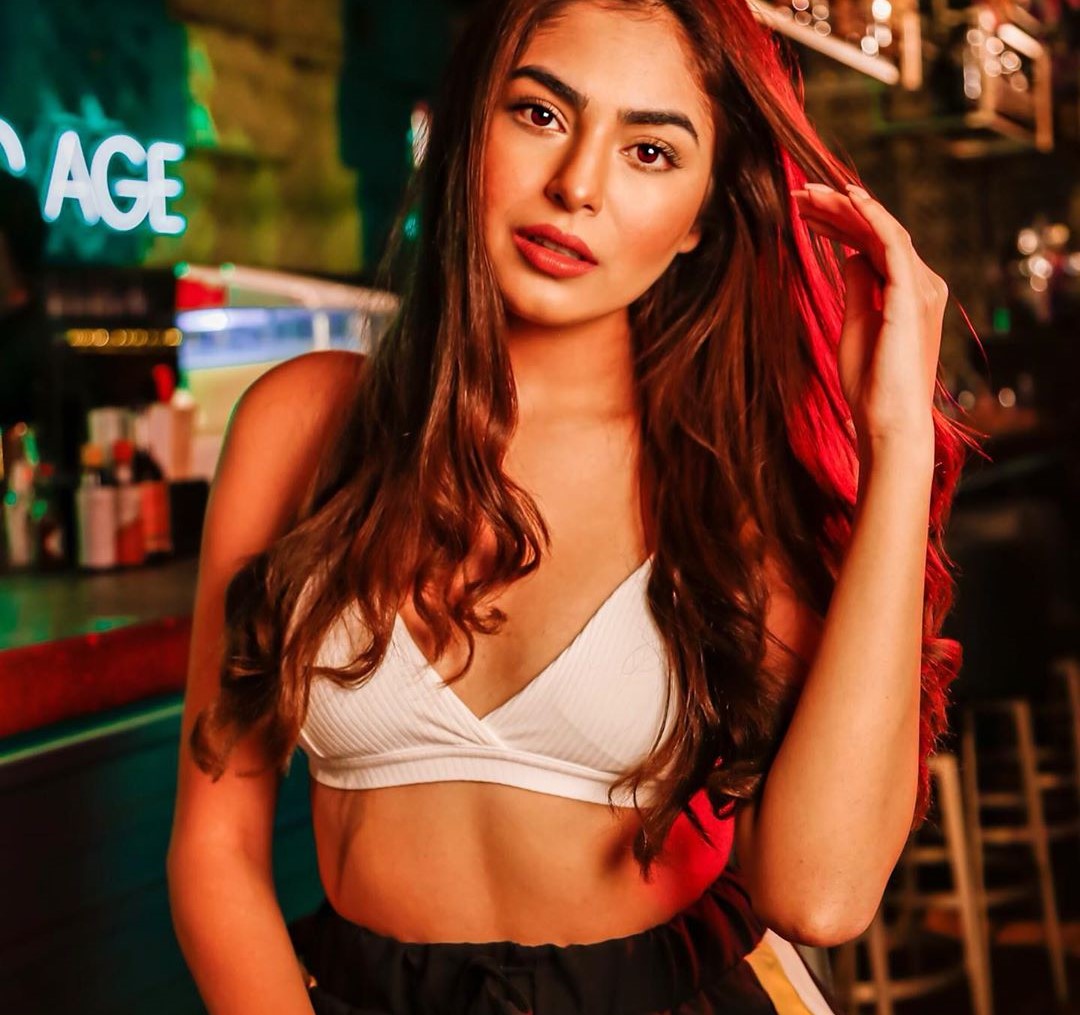 Mehak Ghai, as a name is enough in the world of bloggers. This lady has turned herself from a girl next door to this dazzling diva that we see now. With the immensely good fashion sense that she has, anyone could be successful as a blogger. She is from Delhi and was maybe born to set this world of influencers on fire. She has a very feminine as well as a bold touch in her outfits and style. She lets you experiment your clothes with your go-to imagination and makes you feel good about yourself. Mehak will tell you that fashion isn't about overdoing it but is simply by making it your own and conventional.
Rock that Cute-Little-SunDress
She's all about that PARTY!!
5. MONALISHA MAHAPATRA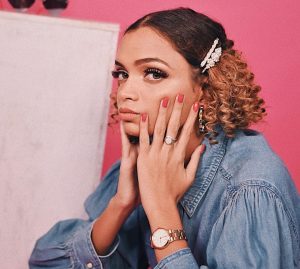 One of the finest personalities in the world of fashion blogging is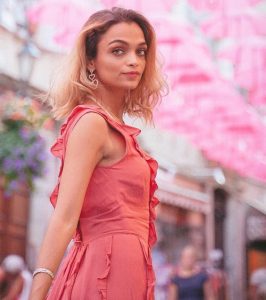 Monalisha Mahapatra and SHE'S ALL ABOUT THAT SASS. This fashionista has her very own and unique glitch when it comes to styling her clothes. She has a blog known as 'TheGreyHalfway' where she posts her thoughts and her wardrobe ideas, accessories and  basically anything and everything related to fashion. She actually enjoys blogging and dressing up and the same is reflected in her feed. This sometimes-funky-sometimes-sassy blogger is set to make you think out of the box and go in the opposite direction from the mainstream because freedom is the prior-most feeling that we get from fashion.
A White Mini Dress never goes out of style
She's Funky and we like it!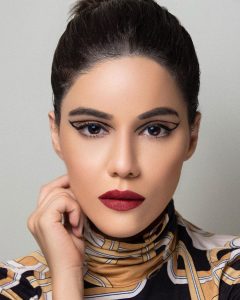 It is said that "Woman who converted her tears into power is the deadliest  version of human-self and has the ability to conquer the whole world", the same has been proved by this Uncrowned Queen of fashion and lifestyle blogging. This lady has made her castle from the stones thrown at her in her personal life and since then she has never looked back. . She has the answer to the question "How to find beauty in elegance?". She's a fashion and lifestyle influencer and her beauty and style gathered hundreds and thousands of followers which are always in an awe after watching her wear amazing outfits at amazing locations as she travels a lot too so there you have her as your travel guru as well. Beware from her because if once you follow her for her 'chique' looks as her blog name suggests, you'll be caught in her spell-bounding aura and will never be set free.
3. MUNISH MAYA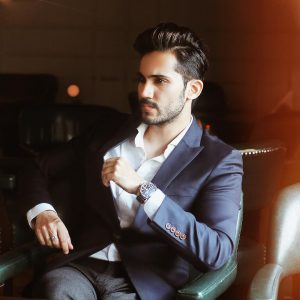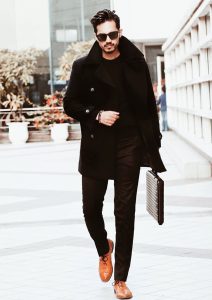 This guy has our hearts from the day he started blogging. And its a total waste to tell you why because….come on, just look at him!! This guy is like classiness, chivalry and style coming together and then being personified as MUNISH MAYA. This guy is a majorly a lifestyle blogger and a into professional modelling. His cavalier sense of style would make any girl mesmerized. So if you're a guy, forget everything and just start following him if you want your crush to notice you, because Munish is there to help you about how to impress your lady by looks and personality as a whole.
name a better duo than Denim jacket and Royal Enfield
Who said formal clothes have to be boring?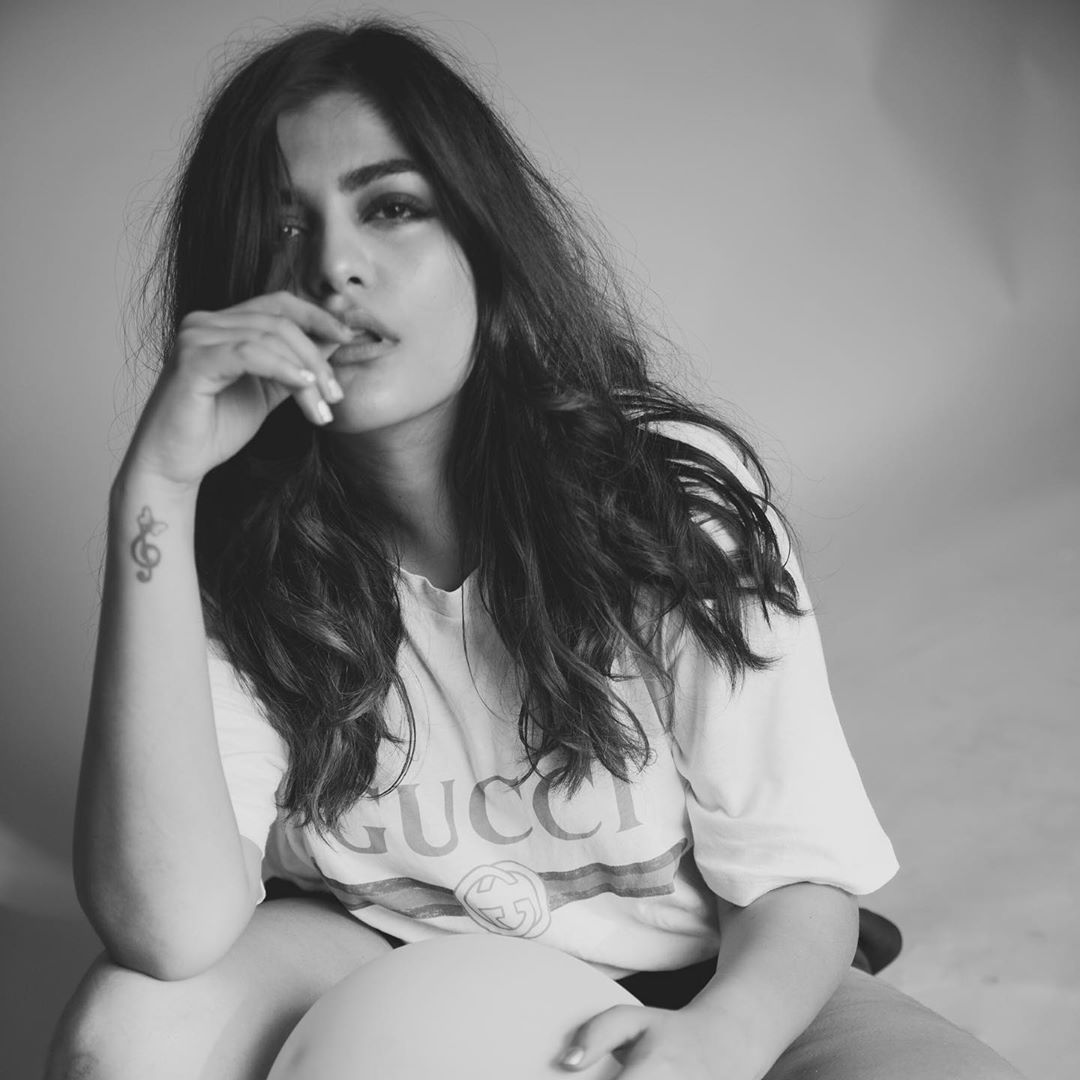 You know you've done something incredible when your name doesn't need any introduction and similarly I'm not gonna introduce you to our Boho Girl because I'm sure even if you don't know her that well, you might have seen her in some of the most trending photos of Instagram in your feed. Kritika Khurana or famously known as Boho Girl by her followers carries a whole brand in her name. She has literally turned the tables of Indian fashion blogging industry. She brought her own rustic and original style on the table and guess what?? Everyone liked it!! Her bohemian looks, which were once socially unconventional in a way regarded as characteristic of creative artists is now the only trend that hasn't washed out. She has touched many skies and achieved many trophies and milestones in the her industry and guess what? She's not done yet. There is still a lot to come to her collection of 'Success' because lets face it, she's not there to lose the  crown and in the journey, all of us get amazing fashion inspiration by her look. Isn't that a win-win situation?
Watch out for the BOHO-TRAP
1. KOMAL PANDEY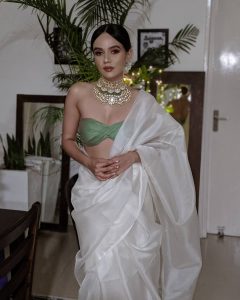 This very promising diva, with a very subtle and elegant fashion sense is without a doubt the most prominent names among the fashion blogging industry with the highest number of followers on Instagram  right now. She started from being a college student to a fashion blogger to now an entrepreneur. In the beginning she used to post her outfits as 'look of the day' on Instagram and Facebook but after her friends motivated her to make her own venture in fashion blogging, she started her blog named 'The College Couture' and since then she hasn't stopped working and is now one of the most influential bloggers of India. Her style is very pleasing and soothing to eyes. She somehow combines very different and opposite to each other styles, that a person would normally consider a 'risky business', but when she does it, it all comes together like a beautiful melody. She's all about that magic that she brings into her outfits and maybe that's why she's the top influencer of 2019.
Is the weather hot or it's Me?
She's sure that god was a woman