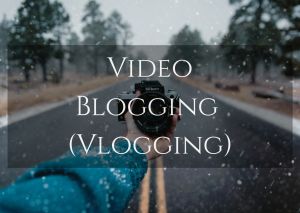 Like any other form of Blogging, Video Blogging (vlog) is done with the help of videos. You either self host your video or use free services like YouTube, Vimeo to host your videos.
Like a normal blog, your video will be visible to public and they can rate, comment and share your videos. Only big difference is you will be using videos to share the information instead of text.
What Makes a Good Video Blog?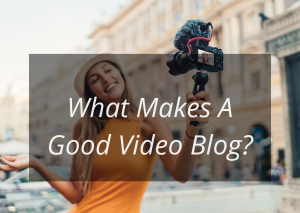 With lower costs for equipment and software, anyone with a video camera phone could become a video blogger. Technical barriers to video production are getting lesser, but the big question is, "what makes a good video blog?"
The number one tip for video bloggers is to be passionate and to cover topics they care about. People usually decide if your video is worth watching or not,  within the initial 10 seconds. Once you have them, standardizing on story length becomes less important. The key is to know how to keep the story moving at a good pace.
Is YouTube the Best Vlogging Platform?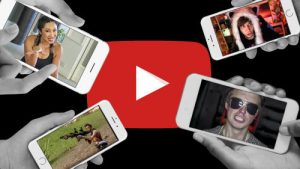 Wondering which platform to use to start a vlog?
YouTube is the obvious choice. It's the favorite video platform of the web, owned by Google, and it gives you immediate access to a global audience:
YouTube is the second most visited website on the web after Google.
It's the second most used search engine after Google too.
More than 2 billion logged-in users visit YouTube every month.
These users watch over a billion hours of videos daily generating billions of video views.
More than 70% of the total watch time comes from mobile devices.
Viewers spend over an hour a day watching YouTube on their mobile devices alone.
YouTube made more than $15 billion in advertising revenue in 2020 and the majority of that went to creators.
How to Start a Vlog and Create a YouTube Channel?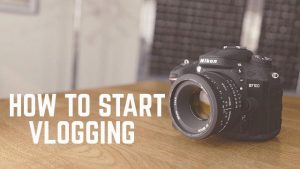 Here's a step-by-step mini guide to create your YouTube channel and start vlogging:
Log in to YouTube using your Google account.
Go to your channel list and click on "Create a new channel".
Create a brand account which is a different YouTube name than your Google account that you log in with.
Verify your account by typing in your phone number and confirming the code that's sent to you.
Can You Make Money as a Vlogger?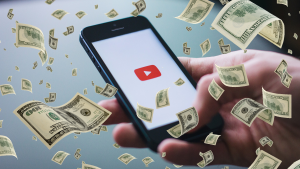 Of course you can, why else would there be so many people trying to become vloggers? According to Forbes, in 2019 the highest-paid YouTube vlogger was Ryan Kaji, an eight-year-old boy who made $26M.
While you'll probably not be making a seven-figure salary any time soon, making money as a vlogger is fairly straightforward and an accessible online business idea. There are four main ways in which you can monetize your videos:
1. Advertising:
Most video hosting platforms offer creators the opportunity to include ads on their videos. Every time someone sees the ad or clicks on it, the vlogger gets paid.
2. Subscriptions: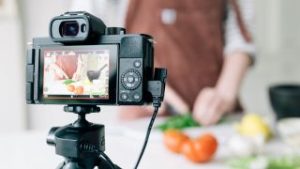 Depending on the type of vlog content you create, you might be able to charge viewers a subscription fee. With platforms such as Wix Video, you can set up this monetization system with minimal effort. Cooking vlogs and other vlogging experts in their respective fields can highly benefit from this type of content monetization.
3. Affiliate marketing: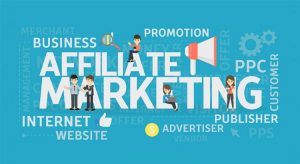 Somewhere in the middle in terms of difficulty and pay-out, affiliate marketing is the most common type of collaboration between vloggers and brands. Each time a viewer buys something through their link, the vlogger gets a percentage of the cost.
4. Sponsored content:

The most lucrative type of video monetization is also the hardest one to get. With sponsorships, vloggers are paid by businesses to mention their brand in videos.