How many of you know about filter copy? Well, if you do, you must know about Viraj Ghelani, who is an amazing artist and a content creator. But do you know about his inspiring journey? I am sure you don't, so let me introduce you to it.
Viraj is an influencer, artist, content creator who works for filter copy which is a part of tech-driven Entertainment Company. His journey of reaching all this was filled with many ups and downs. When other boys and girls of his school were waiting for farewell, this Hyderabadi guy was waiting for an opportunity to make others laugh by cracking a joke.
His comic timing is fabulous since childhood. Viraj shares that he was more indulged in extracurricular activities rather than academics in school. After finishing school, Viraj had to join a Polytechnic institute because of the societal pressure as he never thought of doing something like engineering in his life. 
The turning point in Viraj life was when he saw "3 idiots" as the creator adds, he was truly inspired by the film and was able to relate to the character of "Farhan". When Farhan told his father, "Even if I become an engineer, I would be a terrible one", gave goosebumps to Viraj, and this act gave him the strength to ask for permission from his parents to let him do what he wants in his life, He also gave himself a deadline of 3 years.
More about Viraj Ghelani-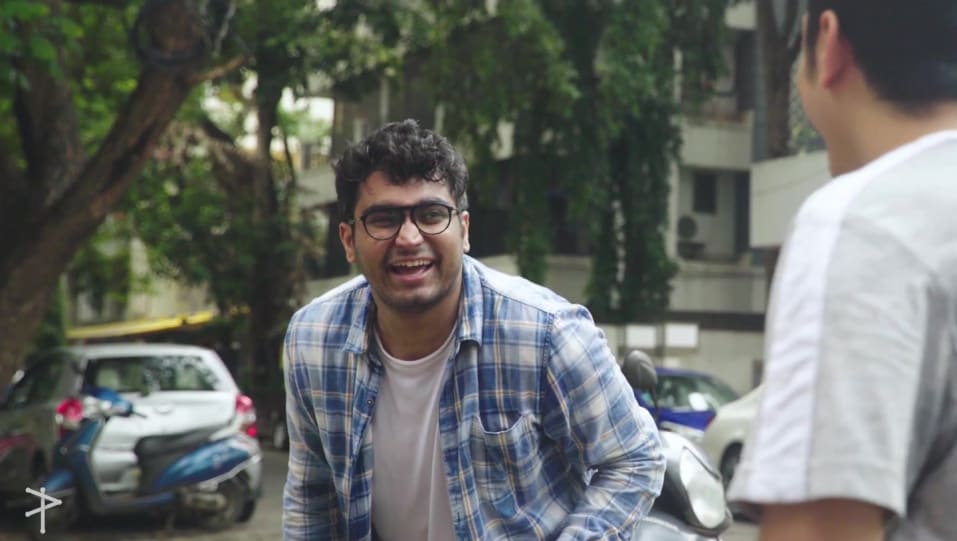 Viraj auditioned everywhere he could, but he had to face rejection wherever he went, but all of this did not let the creator inside him die. His humour was still alive in him. It was back in 2013-2014 when Snapchat videos were creating buzz and Viraj too shared his videos in that, he became so much famous that BuzzFeed listed him in the top 20 Snapchatters to follow, but the time was running and his deadline was near and one day i.e. 16 May 2016, Viraj phone rung, It was none other than Filter copy who approached him to work for them, Well, he agreed and even we are thankful that he did because If he wouldn't have; we would not know a creator like him.
Viraj adds "I am fortunate to have learnt everything from the team. The content they were creating was relatable, and I found myself at a place where I fit in, that calmed my worries about finding a job."
His style is pretty unique, and taking our eyes off him is a very difficult job. The creator respects friendship and stands by all his friends. He works hard to create great content for his fame and tries to provide lovable entertainment to everyone watching him.
His story is both inspirational and motivating for Indian youth. He is setting an example for everyone that, if you have passion for something, you just need to take chance like Viraj did, when he left his engineering to work for what he loved and had a passion for.